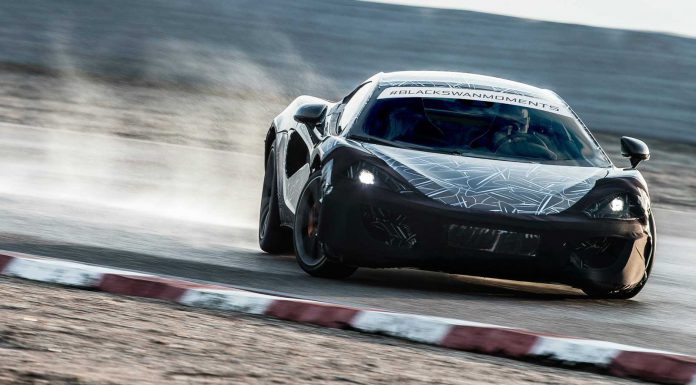 Just after it was revealed that the new entry-level McLaren will be dubbed the McLaren Sports Series, it emerged that the car could be made available in a number of specifications. Now reports have surfaced suggesting that at least four variants of the McLaren Sports Series will be available.
When the McLaren Sports Series debuts at the New York Auto Show 2015 in April it is expected to be revealed in coupe guise. Soon after, the Sports Series will be revealed in convertible guise just like the current 650S and before that, the McLaren 12C.
As for the third McLaren Sports series version, that could be the previously rumoured 'GT' variant. It is claimed that this body style will see the inclusion of a much larger luggage compartment over the engine. As a result, the overall design and dimensions of the British sports car could change.
As for the fourth Sports Series derivative, that could come in the form of a hardcore, GTR variant in a similar vein to the Geneva-bound McLaren P1 GTR. Such a car would be created either for racing or instead as the most extreme road-going version.
Beyond the various versions, we know that the McLaren Sports series will use McLaren's sole 3.8-litre twin-turbocharged V8 engine. Compared to 650S and P1 guise however, it is expected to be detuned to the 550 hp mark.
[Via Autoblog]