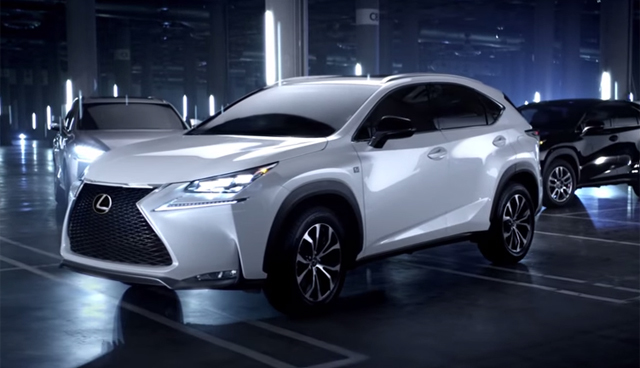 On February 2, Super Bowl XLIX will be held and now the first official automotive advertisement has been released. The clip comes courtesy of Lexus and shows the firm's entry-level NX crossover on the move.
[youtube]https://www.youtube.com/watch?v=2QTnXnaUVSM[/youtube]
Titled 'Make Some Noise', the advertisement has been filmed inside a warehouse and showcases both the Lexus NX 200t turbo and the Lexus NX 300h hybrid. In the U.S, the NX 200t is the entry-level model will it starting at $34,480 and complete with 235 hp beneath the skin.
The range-topping variant is then the 2015 Lexus NX 300h. As a front-wheel drive, it costs from $39,720 while in AWD, will set customers back at least $41,310. This model utilises a 2.5-litre engine mated to an electric motor to deliver a total of 194 hp.
On a design front, the Lexus NX features a host of sharp lines unlike its competitors and in particular, the curvy Mercedes-Benz GLA. Up front you'll find Lexus' trademark spindle grille along with twin headlight and daytime running light design as the latest generation Lexus IS and Lexus RC Coupe. This particular car is rolling on the optional 18-inch wheels with the car coming standard with 17-inch wheels.