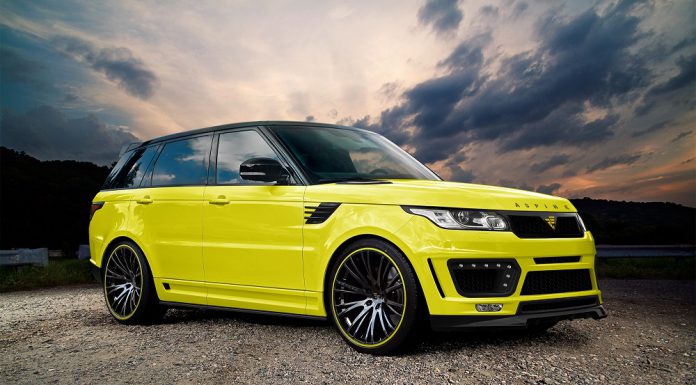 Niche, London-based aftermarket tuner Aspire Design has just unveiled its selection of upgrades for the current Range Rover Sport.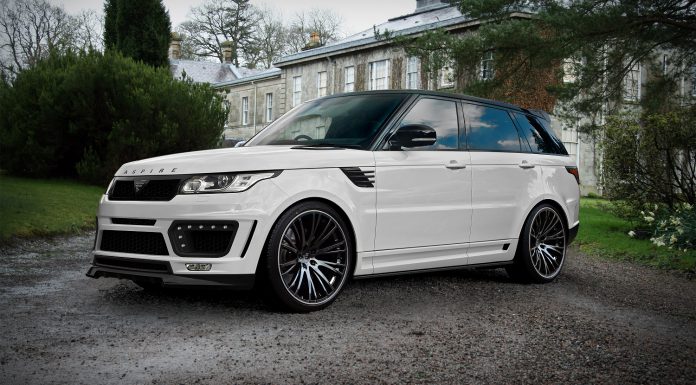 As with most bodykits available for Range Rover models, the Aspire Design kit includes a plethora of bespoke elements to distinguish it from the regular Range Rover Sport. As such, the Range Rover Sport by Aspire Design features an entirely new front fascia.
That new front fascia sees the implementation of an extended front splitter, new air intakes and air intake surrounds incorporating LED daytime running lights as well as a blacked out and heavily redesigned front grille.
From the side, Aspire Design has installed new 22×10.5 inch wheels at all four corners as well as extended side skirts. Additional new components installed by Aspire Design include a different rear bumper, diffuser, exhaust tips, rear roof spoiler and rear tailgate spoiler.
[showhide]
"Aspire Design Takes the Range Rover Sport to the Next Level
Calling all Range Rover Sport owners: Manchester- and London- based body kit manufacturers ASPIRE DESIGN are set to take the detailing market by storm. With finely crafted and custom-made body styling options, the team at ASPIRE offers a unique solution that takes one of the world's most beautiful cars and gives it a new lease of life.
Proudly UK-based, ASPIRE DESIGN can make your Range Rover Sport truly stand out from the crowd. Even better, every aspect of the overhaul can be designed and built to your exact specifications. This is a product that truly redefines the concept of bespoke body kits. Of the many available options, you are able to tweak not just the exterior look of the car, but also the fine detail of its interior too.
Made up of truly talented individuals, the team at ASPIRE DESIGN know exactly what it takes to make a car truly one-of-a-kind. The real beauty of this business is the ability to make the Range Rover Sport of your dreams a reality..
The Range Rover Sport is already an eye-catching piece of premium machinery, but with the ASPIRE touch, it can be so much more. As a Tuning company, ASPIRE is able to customise the manufacture of any replacement parts. That means that you can enjoy fine-grain control over even the smallest detail of your car's interior or exterior. Aspire also hve there own designed 22×10.5 wheel design available in two finishes gloss black/machined face and gloss black/machined edge. All Aspire design parts are produced from Polyurethane plastic and Carbon fibre exposed weave on the more detailed parts such as front splitter and rear diffuser.
The Bodystyling package consists of the following
Front bumper, Front splitter, DRL intakes and lights, Front grill, Sidevents, Door mouldings, Door moulding extensions, Rear Bumper, Rear Diffuser, Exhaust tips, Rear Roof spoiler, Rear tailgate spoiler, 22inch Aspire wheels, Leather interior trim, Carbon fibre interior Panelling
If you can dream it, this team can make it a reality. That's the promise that the directors of ASPIRE DESIGN are making – and it's one they'll keep every time." [/showhide]