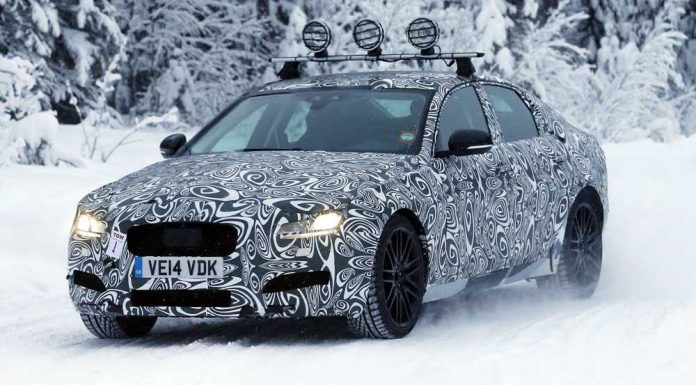 Alongside developing its first crossover, Jaguar is also in the midst of developing the next-generation Jaguar XF. The British luxury sedan is set to debut at the New York Auto Show 2015 this coming April and now the car has been spied testing yet again.
Beneath the skin, the next-gen Jaguar XF will use the same aluminium iQ[Al] platform as the XE and first previewed on the C-X17 Sports Crossover Concept from late 2013. This new platform is extremely scalable so will be suitable for the increased size of the XF compared to the more compact XE. Beyond the extra flexibility which the latest architecture provides, it is also significantly lighter than the chassis currently used by the Jaguar XF.
As a matter of fact, the iQ[Al] platform should strip about 50-100 kg from the XF which will mean it'll weigh almost exactly the same as the current Audi A6, BMW 5-Series and Mercedes-Benz E-Class. As it stands, the car is about 50 kg heavier than the German trio.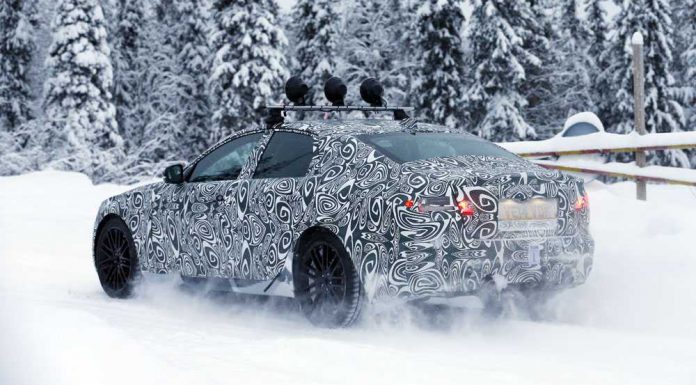 Elsewhere, the next-generation Jaguar XF will utilise the British firm's recently launched Ingenium range of engines with a new V8 expected to deliver upwards of 600 hp to top out the range.
From a styling perspective, the new XF will be heavily inspired by the XE meaning it'll feature sharper lines with the headlights and taillights in particular expected to feature fewer curves. Additionally, the front grille of the new XF will be heavily inspired by the XE's albeit on a slightly larger scale. The new styling of the XF will be part of a Jaguar push to make its range of vehicles more identifiable around the world.