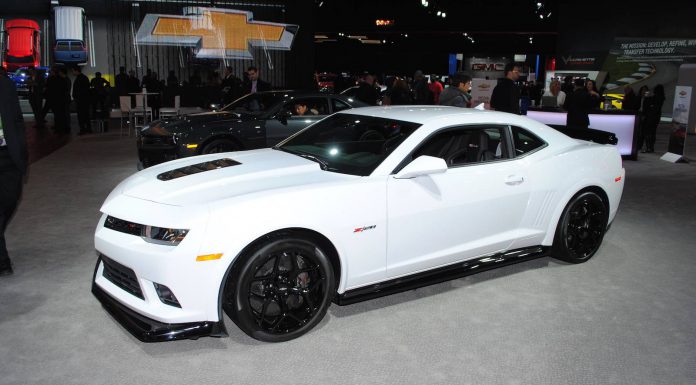 As is typically the case at the Detroit Motor Show, Chevrolet turned out in force with some of its most potent and performance oriented models. Highlights included the Chevrolet Camaro Z/28, Corvette Z06 Convertible and the race-spec C7.R racer.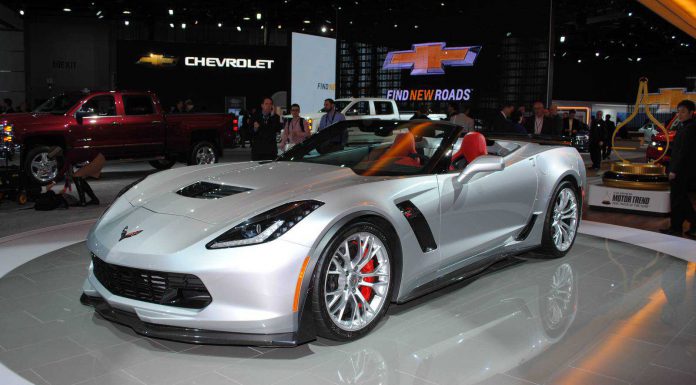 As for the Chevrolet Camaro Z/28 on display, it was finished in a bright shade of white and contrasted with a set of gloss black wheels. Under the hood, the 2014 Chevrolet Camaro Z/28 features a similar 7.0-liter LS7 V8 engine as present in the previous-generation Chevrolet Corvette Z06 with it delivering 500 hp and 470 lb-ft of torque. Consequently, the car is three seconds faster around GM's test track than the Camaro ZL1.
By comparison, the Chevrolet Corvette Z06 Convertible utilises all the same mechanical components as the coupe. Consequently, it features an LT4 6.2-litre supercharged V8 engine delivering 650 hp and 650 lb-ft of torque. This engine makes use of direct fuel injection, Active Fuel Management (cylinder deactivation) and continuously variable valve timing.
As for the Corvette C7.R, it was developed and built by Pratt & Miller and General Motors for competition in endurance racing to race in the LM GTE category. The car gets the Z06 aluminium frame, built in-house at the Corvette's Bowling Green, Ky., assembly plant. It is manufactured using laser welding and patented spot welding to make the structure 40 per cent stronger than outgoing C6.R.