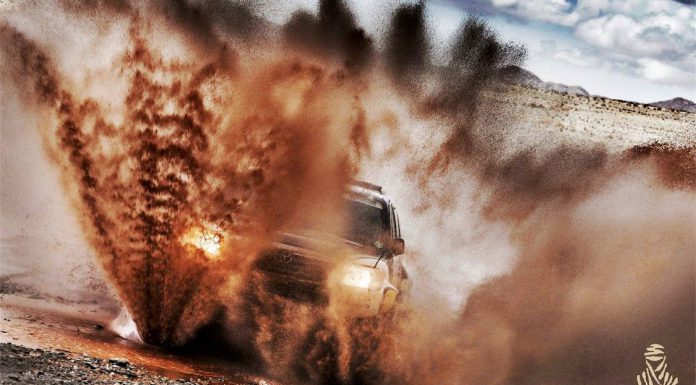 Dakar Rally 2015 has now completed eleven stages in total and we pick up from where we left in Stage 9. Drivers rallied for 451 km from Iquique to Calama. Bikes were the first to finish this stage where Helder Rodrigues crossed the line first followed by Paulo Gonçalves 3 minutes later. Marc Coma finished in third. Victor Manuel Gallegos Lozic finished first in the Quads category and he led Rafal Sonik and Sergio Lafuente who finished 15 and 25 minutes behind him respectively.
Nani Roma managed to steal the show from the resilient Nasser Al-Attiyah as Roma finished first in the Cars category with Nasser and Vladimir Vasilyev crossing the line in second and third places. Ayrat Mardeev finished first in this stage for the Trucks category, leading veteran Eduard Nikolaev with 1m29s and Gerard De Rooy with 7m05s.
Stage 10 kicked off in Calama with the finish line set for Salta, after crossing the Province of Visit Salta and Jujuy. Cars and Trucks covered 359 km while Bikes and Quads covered 371 km, this being the first of two marathon stages. Joan Barreda went ahead to win the stage in the Bikes category leading Mark Roma and Ruben Faria. Nelson Sanabria Galeano then took victory in the Quads.
Nasser was back to winning in stage 10, this time leading Orlando Terranova and Yazeed Alrajhi. Likewise in the Trucks category, Eduard Nikolaev was also back to winning after crossing the line first in this stage. After this stop, there were 3 more stages left to Buenos Aires.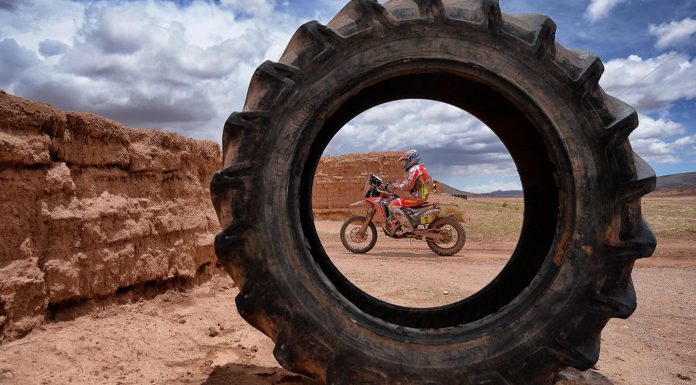 Drivers started Stage 11 at Salta and headed for Termas Rio Hondo, the Cars covered a shorter distance of 195 km while the Bikes and Quads covered 351 km this being stage 2 of 2 of the marathon stage. They rallied through the Provinces of Visit Salta, Ente Tucumán Turismo and Turismo Santiago.
Joan Barreda extended his win to score another victory in Stage 11 with the Bikes, leading Paulo Gonçalves and Ivan Jakes. It was another win for MINI driver Nasser who won stage 11, leading Terranova and Giniel de Villiers by a slim 30 seconds. Christophe Declerck scored his first stage victory with the Quads in this stage while Hans Stacey scored his second win with the Trucks.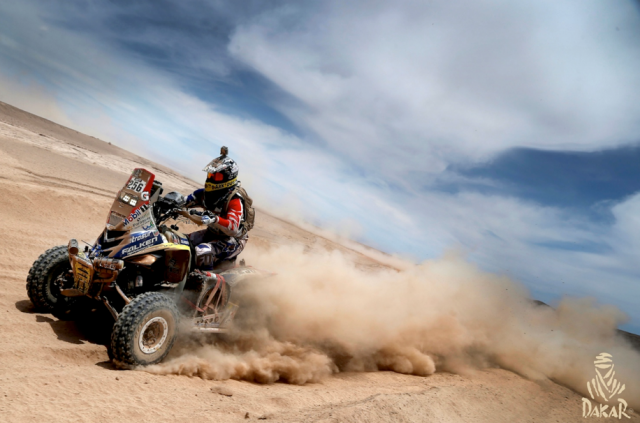 In case you missed our earlier coverage of the Dakar Rally 2015, you can retrace it all back to back here.
Stage 10
Cars:
1. Nasser Al-Attiyah
2. Orlando Terranova +1m35s
3. Yazeed Alrajhi +3m39s
Trucks:
1. Eduard Nikolaev
2. Ayrat Mardeev + 49s
3. Siarhei Viazovich + 1m19s
Bikes:
1. Joan Barreda
2. Marc Coma
3. Ruben Faria
Quads:
1. Nelson Sanabria Galeano
2. Jeremías Gonzales Ferioli +3m40s
3. Walter Nosiglia +4m30s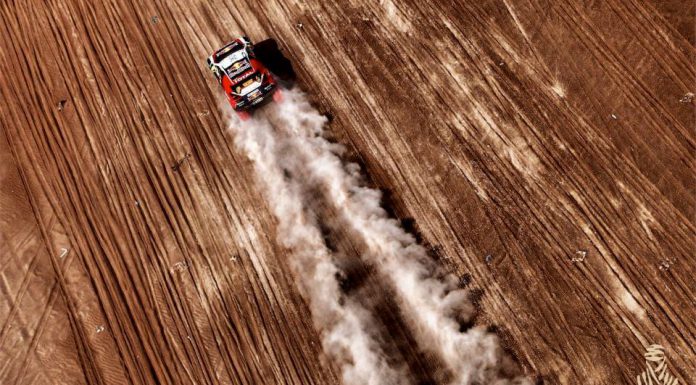 Stage 11
Cars:
1. Nasser Al-Attiyah
2. Orlando Terranova +27s
3. Giniel de Villiers +39s
Trucks:
1. Hans Stacey
2. De Rooy Gerard +1m10s
3. Nikolaev Eduard +1m56s
Bikes:
1. Joan Barreda
2. Paulo Gonçalves +17s
3. Ivan Jakes +1m35s
Quads:
1. Christophe Declerck
2. Nelson Augusto Sanabria Galeano +6m35s
3. Walter Nosiglia +6m50s