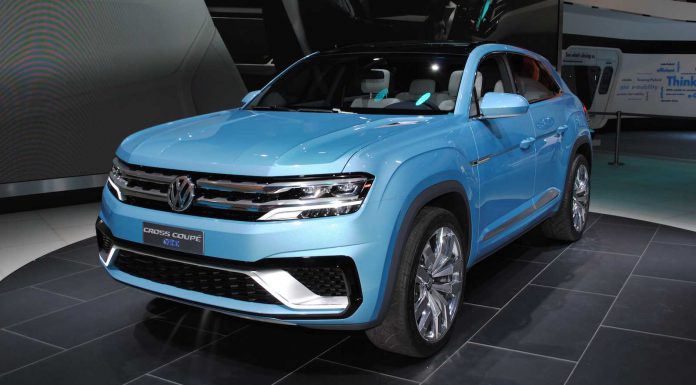 Volkswagen Group recently announced that it surpassed 10 million vehicle sales in the year January 2014 to December 2014. The major sales milestone represents an increase of 4.2 percent over 2013 sales and a staggering 100% increase over sales figures of a decade before.
The milestone was the first goal of Volkswagen's "Strategy 2018". The strategy also includes tough new goals relating to return on sales, customer satisfaction and employment. Volkswagen delivered 9.73 million cars in the year 2013 so the increase represents and extra 41,000 deliveries.
If we take into account deliveries of heavy commercial vehicles, 3.95 million vehicles were delivered to customers on the overall European market in 2014. 2.03 million customers took possession of a new vehicle in Western Europe (excluding Germany) and 1.24 million units were delivered in the home market of Germany.
Volkswagen delivered 891,900 vehicles in the North America region, of which 599,700 went to the United States and 795,700 to South America region. In the Asia-Pacific region, annual deliveries topped 4.06 million vehicles, an increase of 11.3 percent. A staggering 3.68 million were delivered to customers in China (including Hong Kong). This makes China the Group's largest single market!
Of the total figure, Volkswagen passenger car deliveries amount to 6.12 million vehicles. Audi delivered 1.74 million vehicles, a substantial increase of 10.5 percent. Porsche delivered a total of 189,800, an increase of 17.1 percent. Skoda delivered 1.04 million vehicles, a year-on-year increase of 12.7 percent. SEAT delivered 390,500 vehicles worldwide accounting for a year-on-year rise of 10.0 percent.
The Volkswagen Group has three commercial vehicles brands, MAN, Scania and Volkswagen Commercial Vehicles which delivered a combined 646,500 heavy and light commercial vehicles worldwide.
The increased sales figures look as though they will drive Volkswagen Group into the new year. With expected new releases next year to include a new Audi R8, the new Audi TT, Skoda Superb and Volkswagen Golf variants, we expect 2015 to improve further!