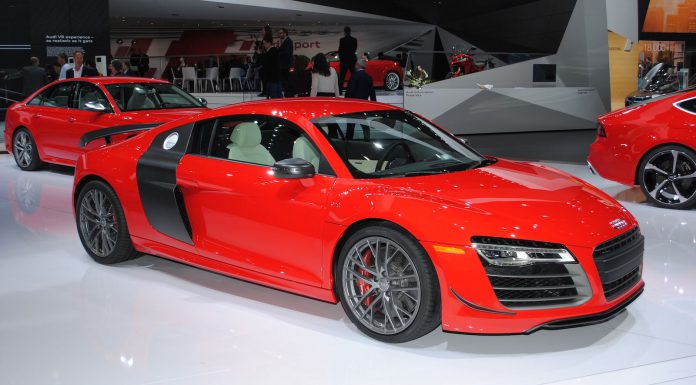 Beyond the introduction of the latest-generation 2015 Audi Q7 at the Detroit Motor Show 2015, numerous Audi models are currently on display.
Without a doubt the most eye-catching Audi at Detroit this year is the 2015 Audi R8 LMX finished in a bright shade of red. The R8 LMX is the first production car to feature laser high beam headlights and uses one laser module per headlight which Audi says can generate a cone of light reaching twice as far as a standard all-LED headlight.
Apart from the headlights, the LMX offers all of the good bits from the standard Audi R8. You get a 5.2-liter V10 engine producing 570 horsepower and 398 lb-ft of torque, a seven-speed S-tronic transmission, carbon ceramic brakes with red anodized calipers and Audi's Quattro permanent all-wheel drive system. The LMX also receives a special carbon-fibre spoiler, front lip, rear diffuser and side strakes along with high-gloss black tailpipes.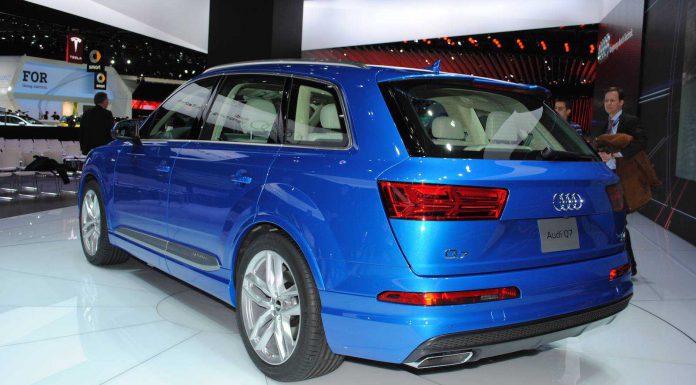 Other key cars displayed by Audi at the Detroit Motor Show 2015 were an Audi TT Roadster, Audi TTS, A3 e-tron and an RS7 Sportback.