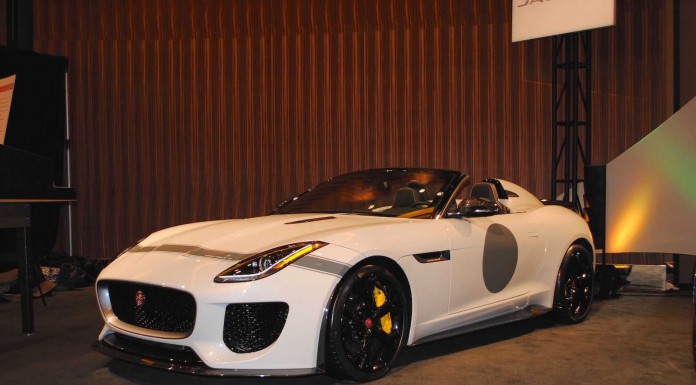 Just prior to the Detroit Motor Show 2015 kicking off, the annual 'Gallery' event was held at the MGM Grand Casino. The event played host to numerous exotics believed to be valued at about $6 million many of which aren't even being shown at the Detroit show itself.
Arguably the highlight of the 'Gallery' was the display of a white Jaguar F-Type Project 7. U.S spec F-Type Project 7's remain largely identical to those from overseas except for one key point. The windshield is larger in the U.S. due to local regulations instead of the shorter and more highly raked windscreen available elsewhere.
Elsewhere at the Gallery were four Aston Martin models, namely the V12 Vantage S Coupe and Convertible, Aston Martin Rapide S and the Aston Martin Vanquish. On the Ferrari side of things were an Enzo, 288 GTO, California T and a Ferrari FF while a white Lamborghini Huracan also came along for the show.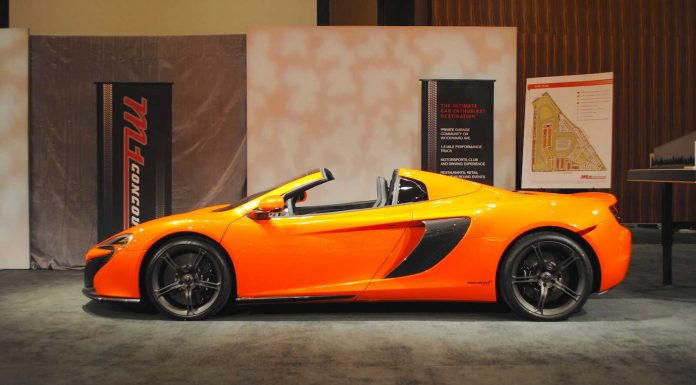 Other models were a Range Rover Sport SVR, a modified Chevrolet Corvette Z06 and Corvette Stingray from Lingenfelter, the Local Motors Rally Fighter, Porsche 918 Spyder and Panamera, McLaren 650S Spider, Rolls-Royce Ghost and Wraith, the Falcon 7, three Bentley models, three Maserati models and the 2015 Dodge Viper GTS.