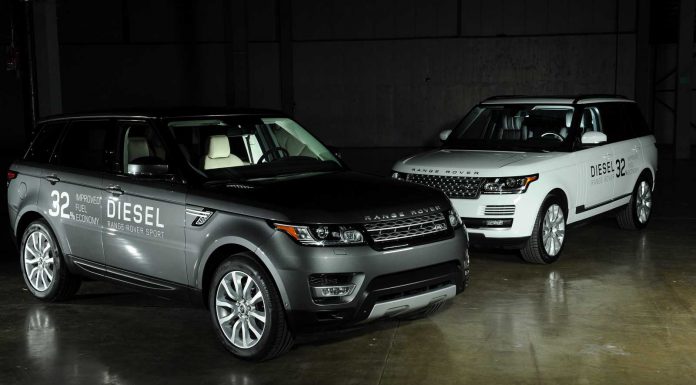 Land Rover has just unveiled diesel variants of both the Range Rover and Range Rover Sport models for the U.S. at the Detroit Motor Show 2015. This is the very first time either of the Range Rover models have been available with a diesel engine in the United States.
The Range Rover and Range Sport Sport will now be available in HSE Td6 specification in the U.S. complete with a turbocharged 3.0-litre V6 diesel engine. This powertrain manages to deliver 254 hp and 440 lb-ft of torque from a mere 1750 rpm. When this engine is fitted to the Range Rover Sport HSE Td6, the car will be able to accelerate to 100 km/h in 7.1 seconds while the 'regular' Range Rover will take 7.4 seconds.
Alongside the impressive performance specifications provided by the 3.0-litre V6 diesel, it has been designed to be particularly efficient on fuel. As it stands, Land Rover believes that the new Range Rover and Range Rover Sport models with the diesel will return 22 mpg in the city and 28 mpg in the highway making for 25 mpg combined.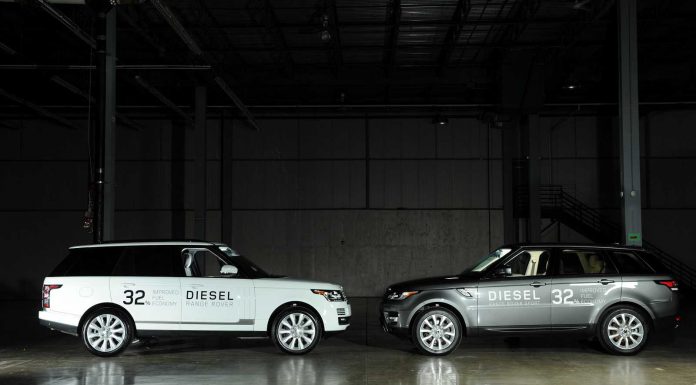 As a result, both the Range Rover HSE Td6 and Range Rover Sport HSE Td6 will be capable of travelling 1058 km on a single tank of diesel which is a 3.3 per cent increase for the Range Rover as well as an 8 per cent improvement for the Range Rover Sport.