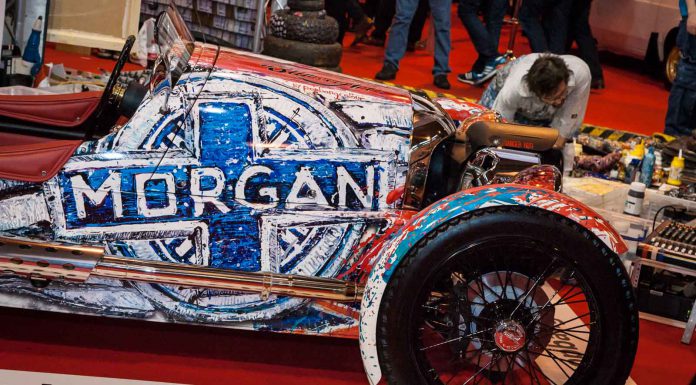 Pop Bang Colour was in attendance at this years Autosport show. Ian Cook, the Birmingham based artist is a regular at the show held at the NEC. Ian is well known for his use of radio controlled cars, car tyres and toy car wheels covered in paint rather than the traditional method of using a paintbrush.
Ian Cook does work for prestigious car manufacturers such as Jaguar, Aston Martin and Bugatti. This years Autosport International event saw Ian painting the BTCC Laser Racing A Class Mercedes. Also on the stand were two other stunning Vehicles, the Ford GT and Morgan 3 wheeler which hosts a Pop Bang Livery.
All of Ian's art is unique and created to order. He reproduces prints of his artworks so that the general public can purchase a copy for their home.