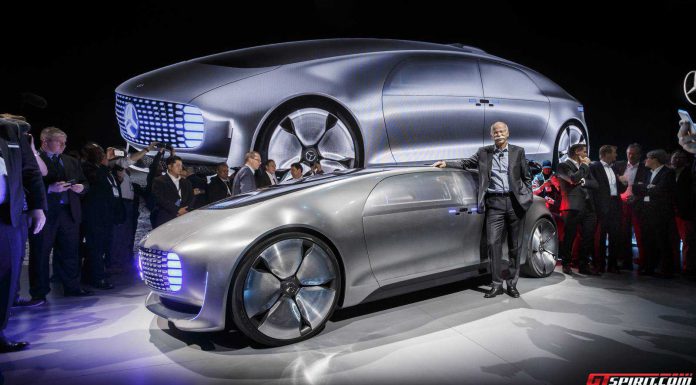 During the Detroit Motor Show 2015 GTspirit will join Mercedes-Benz for an Expert Talk about the Mercedes-Benz F 015 Luxury in Motion and autonomous driving. Our editor will discuss the new Mercedes-Benz Concept Car and Autonomous Driving in general with Mercedes-Benz Advanced Designer Steffen Köhl and F015 project director Jürgen Weissinger.
The Mercedes-Benz F015 Luxury in Motion is an advanced autonomous concept that displays a possible future generation S-Class. The F015 emphasizes an large open interior space with flexibility to do than driving alone.
If you have any questions about the F015 or autonomous driving that we should ask during the Expert Talk at the NAIAS please submit them in the comments below, via email or through our social media channels and don't forget to tune in to the live stream!
Watch the Expert Talk Now
[youtube]https://www.youtube.com/watch?v=H5je89PZFR0[/youtube]