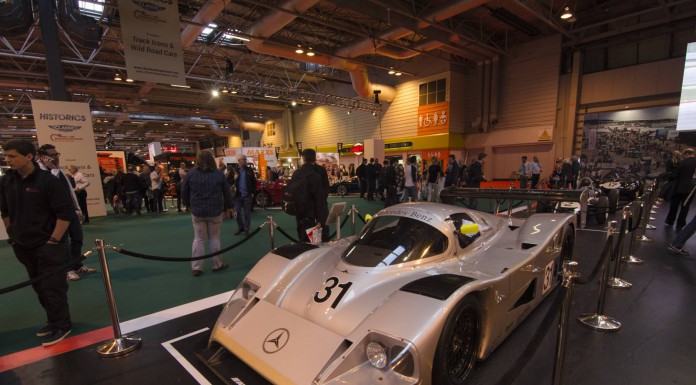 Alongside the numerous road cars displayed at Autosport International 2015, some legendary racing cars are also being shown off to stunned onlookers none more notable than a dark blue Jaguar XJR-15.
For those that didn't know, the Jaguar XJR-15 was actually the first street car built entirely from carbon fibre and Kevlar and the first to use a carbon monocoque before the McLaren F1 was revealed in 1993. Beneath the lightweight body, the XJR-15 is powered by a 6.0-litre naturally-aspirated V12 engine delivering 450 hp at 6250 rpm as well as 420 lb-ft of torque at 4500 rpm. As a result, it could reportedly hit 100 km/h in just 3.9 seconds when new and a top speed of 307 km/h.
Among other cars in the historic racing display at Autosport 2015 were a red Audi Sport Quattro rally car, a Ferrari F40 and even an old Lotus Formula One car!