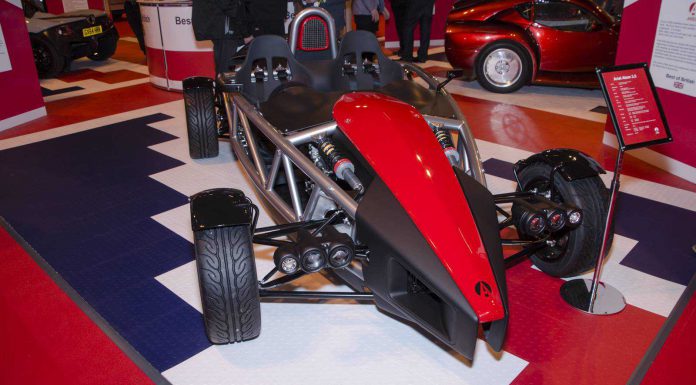 Alongside attracting some of the greatest performance cars from across the world, Autosport International 2015 also sees many home-grown sports cars displayed and this year's event has proven absolutely no different. The following gallery provides a look at some of the nicest British sports cars from Autosport 2015.
Arguably the highlight is the brand new Elemental RP-1 which debuted in the middle of 2014. Designed to rival the likes of the Ariel Atom, KTM X-Bow, BAC Mono and Vuhl 05, the Elemental RP-1 features an imaginative design and is promising some seriously epic performance capabilities.
The range-topping Elemental RP-1 will be powered by a Ford sourced 2.0-litre EcoBoost engine tuned to deliver 280 hp. This engine will reportedly deliver 590 lb-ft of torque on top of that impressive horsepower figure and when combined with a possible weight of just 450 kg, the Elemental RP-1 should be ludicrously fast in a straight line and through the corners. This engine is mated to a six-speed Hewland paddle-shift sequential transmission.
Another eye-catching British car display at Autosport for the first time was the bright red Morgan Special Project 1 concept.