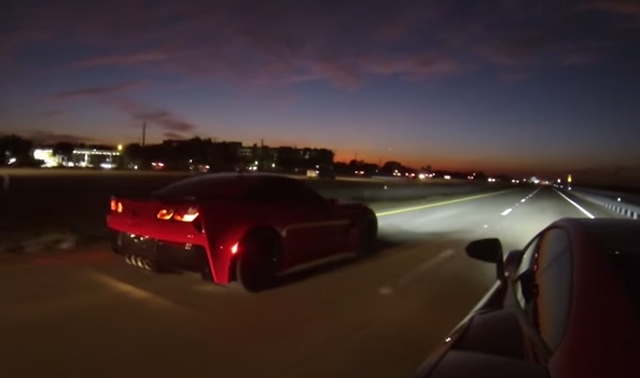 With 570 hp being delivered from its screaming 5.2-litre V10 engine, the Lamborghini Gallardo LP570-4 Super Trofeo is an absolutely potent performance machine fitting of the label 'supercar'. How does the Super Trofeo compete against a 2015 Chevrolet Corvette Z06 however?
[youtube]https://www.youtube.com/watch?v=FjyNriW0NDw#t=10[/youtube]
Well the following video includes two rolling drag races between the duo with one victory going to each despite the Gallardo delivering 80 hp and almost 250 lb-ft of torque less than the Corvette Z06. One advantage the Super Trofeo has over the Corvette however is that it weighs more than 100 kg less than the souped-up C7 Corvette.