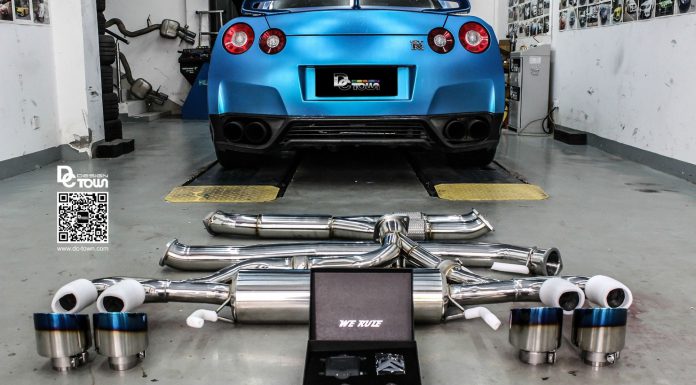 Under the hood, the Nissan GT-R makes use of a twin-turbocharged 3.8-litre V6 which has proven to be not only exceptionally reliable but also capable of handling immense amounts of power with ease. Despite the performance the engine provides, its use of forced induction means it doesn't sound quite as good as some of the its rivals.
[youtube]https://www.youtube.com/watch?v=5scPphciSJY#t=40[/youtube]
This particular Nissan GT-R however has been fitted with an aftermarket exhaust system from Armytrix alongside its matte metallic blue wrap and it certainly sounds good!