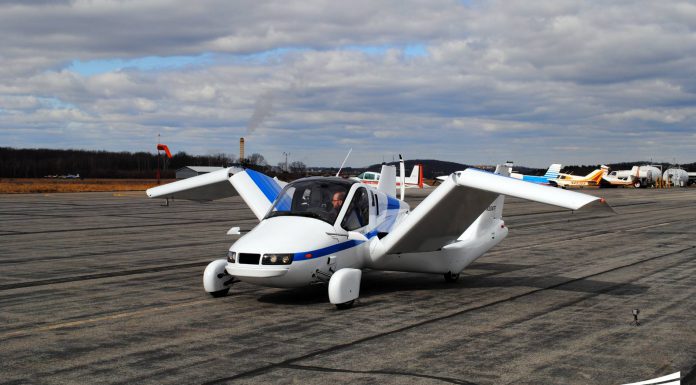 Is it a bird? Is a plane? No, it's Terrafugia's solution to "escape the earth", the Transition aerocar which will be ready to hit the market in just three years!
With an anticipated base purchase price of $279,000 with $10,000 refundable deposit, the Transition gives the pilot the option to soar over highway jams but also land and drive in bad weather – and it fits in a standard single car garage.
Street-legal as a two-seater car, it converts to a plane in just a minute thanks to United States innovators Terrafugia which recently revealed advanced plans for its four-seater TF-X plug-in hybrid electric flying car with fly-by-wire vertical take-off and landing (VTOL) capabilities.
In the short term the answer is the street-legal two-seater Transition, with 100 hp Rotax petrol engine driving the rear wheels on the road and propeller for flying at 160 km/h cruising with 660 km range and 30-minute reserve.
[youtube]http://www.youtube.com/watch?v=rs8oqYU0YT0[/youtube]
Development of TF-X is expected to last 8-12 years but to be among the first to own one, Terrafugia says Transition customers will be given first option to buy TF-X.
In the advanced stages of final testing prior to early production, it can fly in and out of over 5000 public airports in the U.S. and is legal to drive on public roads and highways, returning around 35 mpg on the road.