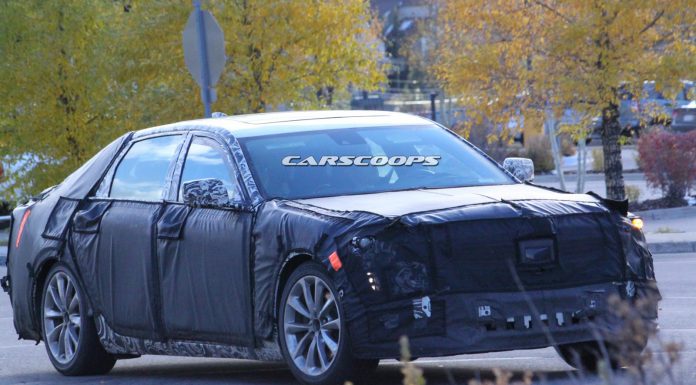 The upcoming Cadillac CT6 is set to not only introduce a variety of new technologies for the American brand but also a brand new nomenclature. Despite these developments, General Motors global design boss Ed Welburn has confirmed that the CT6 won't feature a radical new design.
As a matter of fact, Welburn recently confirmed to Automotive News that while the Cadillac CT6 will be clearly distinguishable from other Cadillac products, it won't bring with it a new design language.
"It'll be different and it will certainly stand out in the portfolio. But you won't see a real shift in direction," he said.
Alongside this announcement, Welburn confirmed that the design of the CT6 won't be inspired by the Cadillac Elmiraj of last year despite speculation suggesting that it will. "I think Elmiraj was more of an influence on some other things we're working on for Cadillac," he said.
Beyond the name, one particular area which the American manufacturer will focus on will be ensuring that the CT6 is as light as possible. As a matter of fact, General Motors executive vice president of global product development Mark Reuss recently announced that the CT6 will weigh 24 kg less than the current CTS. This is extremely impressive considering the CT6 will be about 20 cm longer than the CTS while also inevitably being wider and featuring a range of additional luxuries.
On an engine front, it was recently confirmed that the CT6 will also be available as a plug-in hybrid. This variant will be capable of hitting 120 km/h on electric power alone and hit 96 km/h in less than six seconds despite the size of the car.
[Via Automotive News, Image via Carscoops]