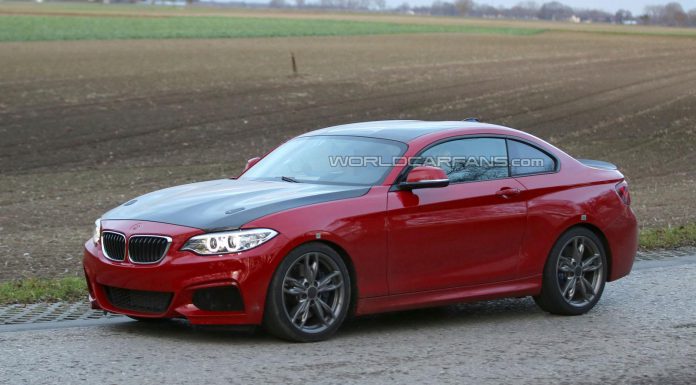 A mysterious BMW 2-Series prototype has been spied testing completely undisguised and with a selection of extremely unique features setting it apart from the existing car.
First and foremost, this test mule features a lowered roofline, a shorter and more steeply raked windscreen as well as narrower side windows. Elsewhere, a carbon fibre bonnet can be seen alongside a carbon roof and carbon fibre bootlid lip spoiler. Another key point of difference between this 2-Series prototype and the existing 2-Series is that this tester features a much shorter wheelbase as well as lowered suspension.
Due to such a wide range of new elements, it seems immediately apparent that this is not a test mule for the upcoming BMW M2 and is instead likely to be a very early prototype for a brand new BMW sports car. That car could be the one the German firm is currently developing in collaboration with Toyota and purportedly dubbed the BMW Z5.
[Via World Car Fans]