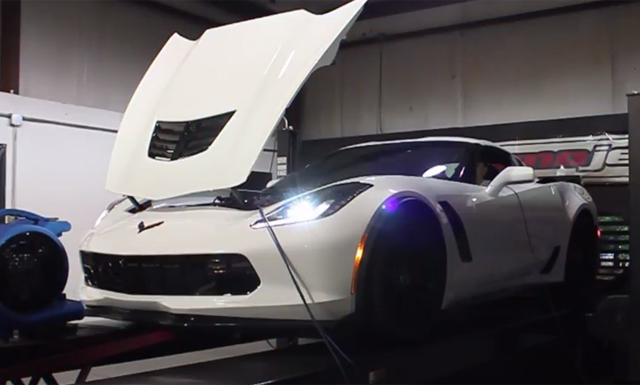 Almost immediately after taking delivery of its 2015 Chevrolet Corvette Z06, Vengeance Racing in the U.S. set about tweaking the car's 6.2-litre supercharged V8 engine and has already managed to achieve some extremely respectable power and torque gains.
[youtube]https://www.youtube.com/watch?v=blyYrTxfYTQ#t=38[/youtube]
Vengeance Racing has so far installed a high-flow cold air intake, a new upper pulley while also tuning the car's ECU and when it was all said and done, the car managed to lay down a very impressive 660 hp and 663 lb-ft of torque at the rear wheels. By comparison, the car delivered 587 hp and 611 lb-ft at the rear wheels when left stock and pushed on the dyno.