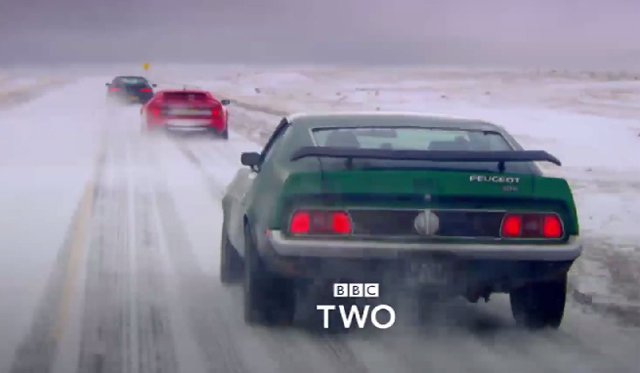 The first trailer for the upcoming Top Gear Patagonia Special has just been released with the trio's latest adventure shaping up to be one of the most challenging ever.
In the brief trailer, the trio head through some extremely treacherous conditions in cars well out of their comfort zones. In fact, it shows them driving off road in mud through to stretches of sheet ice and snow covered roads!
[youtube]https://www.youtube.com/watch?v=0sAse6psM0o[/youtube]
The trip through Patagonia, a region including parts of Argentina and Chile, will be about 1600 miles in length with the end goal being to reach the most southern city in the world. The three cars featured will be a black Porsche 928, a red Lotus Esprit and a classic Ford Mustang.
When the trio reach the southernmost city in the world, they will play a game of car football against Argentina and throughout the journey, the cars will be tested by swamps, deserts, forests, ski slopes and beaches in what promises to be one of the most testing adventures Top Gear has embarked on.
Of course, details about the Top Gear Patagonia special first emerged after the license plate of Clarkson's Porsche 928 sparked controversy in Argentina which meant the whole Top Gear had to flee across the border.