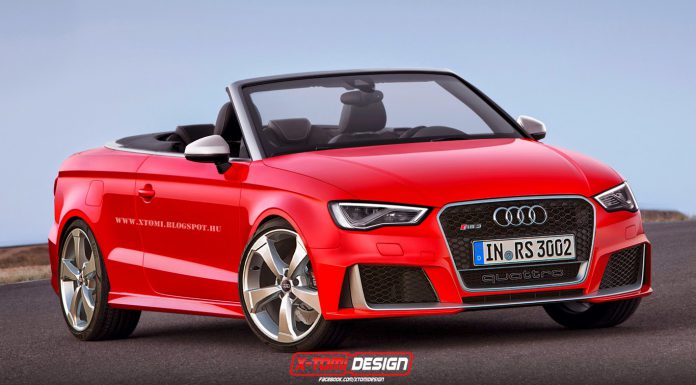 The facelifted Audi RS3 Sportback was only revealed a few days ago and X-Tomi Design has wasted no time in rendering three new potential RS3 body styles with a 3-door, sedan and a cabriolet.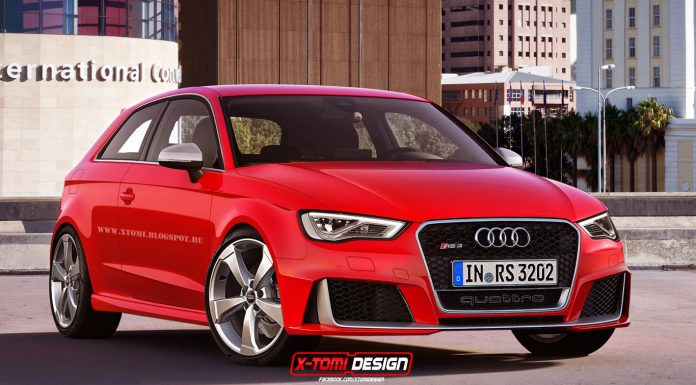 The different body styles speak for themselves so it's worth looking at which, if any, could make it to production. First and foremost, Audi recently confirmed that it was pondering the possibility of creating an Audi RS3 Sedan so such a car could certainly be on the cards. As for a 3-door Audi RS3, it seems less likely considering the car's main rival, the A45 AMG, is available exclusively as a four-door hatchback and it is a similar story for an Audi RS3 Cabriolet.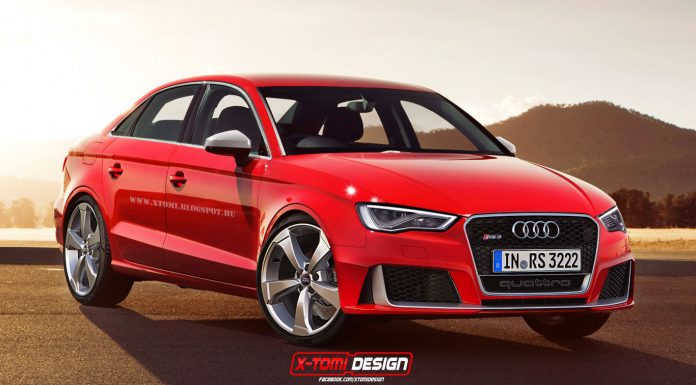 As for the real 2015 Audi RS3 Sportback, it features a 2.5-litre TFSI five-cylinder engine delivering a total of 367 hp as well as 343 lb-ft of torque. As a result, the RS3 Sportback accelerates to 100 km/h in a very brisk 4.3 seconds as well as a top speed of 280 km/h (174 mph) upon request from the customer. Typically the top speed sits at 250 km/h (155 mph). Despite the potent performance provided by this engine, the 2015 Audi RS3 Sportback sips just 8.1-litres per kilometre with CO2 emissions of 189 grams per kilometre.
Mated to the upgraded five cylinder engine is a seven-speed S tronic transmission which shifts faster than in the outgoing car. This transmission then funnel powers into all four wheels via Audi's staple quattro system with torque vectoring also designed to provide maximum driver enjoyment and involvement. Through the revised drive systems, the tail of the latest RS3 Sportback can be kicked out through corners or alternatively, it can be steered directly into corners to maintain its composure throughout a turn.
[Via X-Tomi Design]