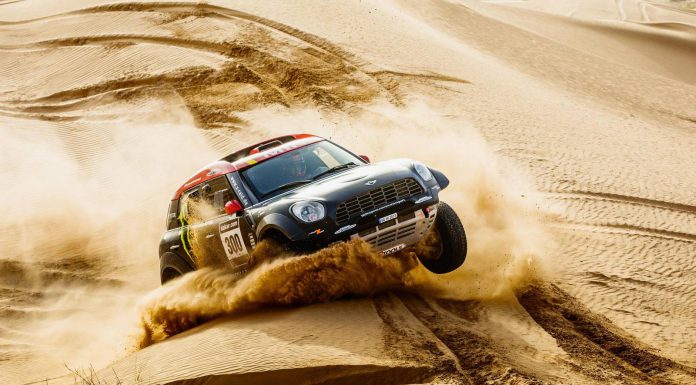 Mini is ready to tackle the 37th edition of the Dakar Rally with the main aim of retaining the championship title. Mini has won this gruesome rally three times in a row from 2012 to 2014 together with MINI ALL4 Racing. Reigning champions Joan "Nani" Roma from Spain and his Frenchman co-driver Michel Périn are looking forward to retaining the valuable championship when the rally begins on 4th January.
The rally raid will take place in Argentina, Chile and Bolivia. It will involve fifteen stages which comprise of 9111 kilometers. The car to be used is the new 2015 MINI ALL4 Racing which has been developed with focus to the challenges of the Dakar Rally. A lot has been learned throughout the past three years where the team has claimed three victories in a row. There is a team of ten drivers who will work tirelessly to secure another victory.
Drivers will start racing way before sunrise and finish long after dusk with some stages having as many as 500 kilometers to be covered. Nevertheless, Mini is not new to rallies as they boast of three wins in the Rally Monte Carlo back in the 1960s and the three consecutive victories in the FIA World Cup for Cross Country Rallies.
The 2015 MINI ALL4 Racing car is based on the Mini John Cooper Works Countryman. Most of its body is made up of carbon fibre but the roll cage is made of steel that meets aircraft requirements. The engine is made by BMW in Austria, a 3.0 liter twinpower turbo diesel rated at 320 hp and capable of attaining a top speed of 178 km/h. It features a Sadev six-speed sequential gearbox with six forward gears and one reverse gear.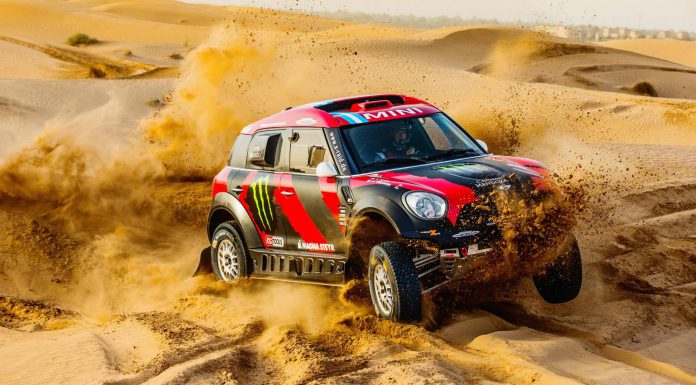 According to Jochen Goller, Senior Vice President at Mini, "The Dakar Rally is the ultimate challenge for all drivers and teams, making it one of the most enthralling events in the world of motorsport. MINI has taken on this unique challenge with great success in recent years and has played a major role in the history of the rally. With its international exposure and its extremely demanding characteristics, the Dakar Rally is perfectly suited to the MINI brand.
"All of the drivers and co-drivers that will embark on the 9,000-kilometre trek through the heart of South America love doing things a little bit differently. In this sense, they share an exciting parallel with our MINI customers on the roads.
The Dakar Rally gives the MINI brand a unique opportunity to connect with its fans, Dakar enthusiasts and people who look beyond statistics and results to enjoy sports in such fascinating and exotic places as South America. These strategic reasons, combined with our success at the Dakar over the past three years and our constant desire to improve, are what made us reach the key decision to extend our Dakar engagement far beyond the 2015 Dakar Rally into 2016 and 2017," Goller said.