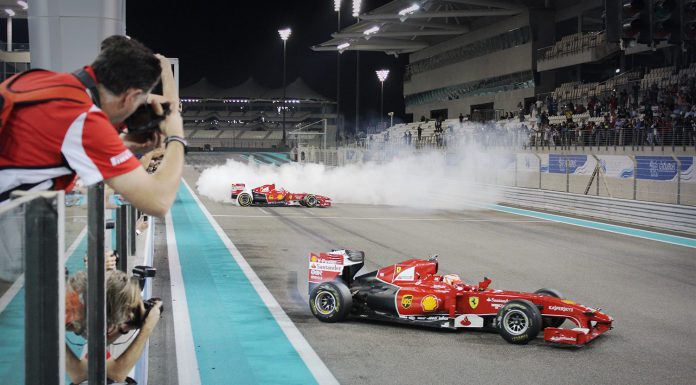 The 2014 Finali Mondiali was held at the Yas Marina Circuit where more than 200 Ferraris gathered and among them were 15 single-seater F1 cars. The event was held between 3rd and 6th December and this was the first time it was held outside Europe. The Ferrari World theme park in Abu Dhabi further ensured that the fun was multi-dimensional.
This year the traditional end-of-season event also saw the debut of a new car in the XX program, the Ferrari LaFerrari FXX K. The track only car which is based on the road going Ferrari LaFerrari was unveiled at the Yas Marina Circuit where it led a pack of other Ferrari XX cars including the Ferrari FXX and the Ferrari 599XX.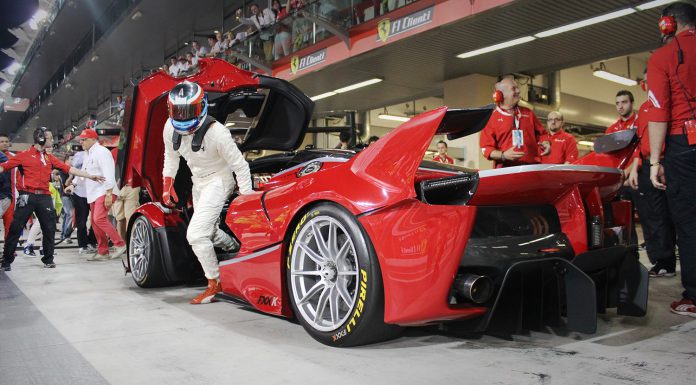 The LaFerrari FXX K is reportedly limited to 32 units each selling at 2.2 million euros. Its predecessor the Ferrari FXX was produced in a limited number of 30 units. Reports indicate that it can lap the Fiorano circuit five seconds faster than the road car.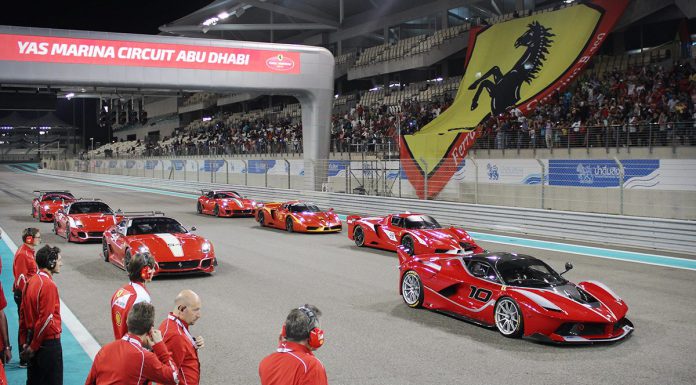 Several events were held during this year's Finali Mondiali; among them were the Ferrari Challenge, Trofeo Pirelli & Coppa Shell, F1 Clienti and the XX Programme all taking place on the first day. Free lapping, testing and shakedowns was also part of the activity list on the first day. The Ferrari Challenge World Finals was held on the last day alongside the Ferrari Formula 1 Show, Ferrari MEA Parade and the Ferrari MEA, sponsor and partner hot laps.