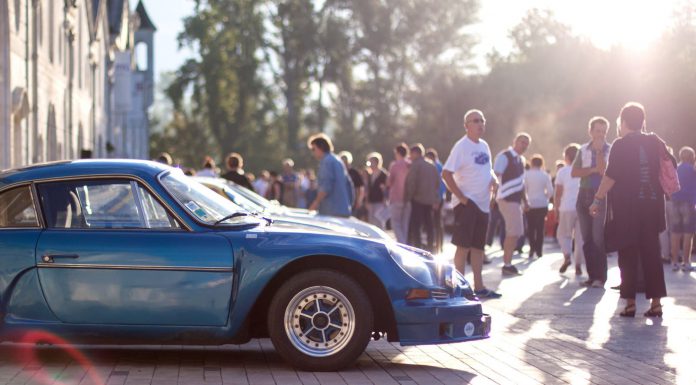 In September we drove down to the Circuit des Remparts held in Angouleme, France. Rather than just drive straight down, we joined Classic Grand Touring for their popular driving tour. Our car for the trip was the more than capable Porsche 911 4S and of course we asked for the manual version as this was going to be a few days of great driving. What we hadn't bargained for but were very happy to discover was that this particular car came with some very pleasant option boxes ticked. Most notably the power pack. It is a £9388 option that sees improvements such as: modified cylinder heads, new camshafts, new intake manifold, centre radiator, sports exhaust, Sport Chrono Package and dynamic engine mounts. This gives it an 30 hp increase over the standard car and helps the car nudge 0-96 km/h in just 4.4 seconds and go on to top 302 km/h (188 mph). Packing the car for the trip I realised just how well designed the 911 is these days. Under the bonnet we fitted one hard shelled case, two camera bags, a weekend bag and a tripod. If that isn't enough for your road trip then there's always the rear seats which offer a good amount of space given the size of the car. On this occasion we opted to keep them clear ready for the obligatory trip to a wine merchants on the way home!
The tour started with an overnight ferry from Portsmouth to St Malo and this Brittany Ferry crossing is one of the more leisurely options for crossing the channel. Leaving at 22.30, we arrived in France the next morning at 08.15 local time. This gives you a chance to enjoy the a la carte dinner option and a few drinks before turning in for the night. Whilst not five star, the crossing is more than comfortable and the longer crossing means you arrive into St Malo feeling ready for a day's driving. Disembarking the ferry is a cinch, the guys are used to helping a variety of nice cars off the ferry for events like Le Mans amongst others. While the 911 is very much on the border of being a supercar, it's in no way compromised and ground clearance is excellent meaning there's nothing to worry about driving off the ferry.
After 12 hours on a boat, I'm keen to get driving again, Sport Plus mode is turned on and off we set for our breakfast stop. In the cool morning air the exhaust is already popping and banging away turning heads everywhere. One of the really cool features on the car is that it blips the throttle on down changes, pretty standard in paddle shift cars but a novel addition on a manual car for those who don't heel and toe.
40kms later and we enter the beautiful village of Combourg. Our tour leader Thomas Brimblecombe has arranged a quick coffee and croissant stop in a lovely restaurant next to a river. As well as refuelling our bodies, it's the first opportunity to see some of the other cars joining us on the tour. At the modern end, there is a glorious 997 GT3 in white with yellow headlights and it looks like it has just driven off the circuit at Le Mans. In the classic corner is a Riley Special and a Lagonda LG45. In between is everything from a Jaguar XK120, an original Maserati Quattroporte and a Ferrari Daytona to DB7 V12 Volantes and a Ferrari California. In total there are fifty cars with us. After a quick stop our route book takes us on a 100 mile D road route to the stunning Chateau at Le Lude.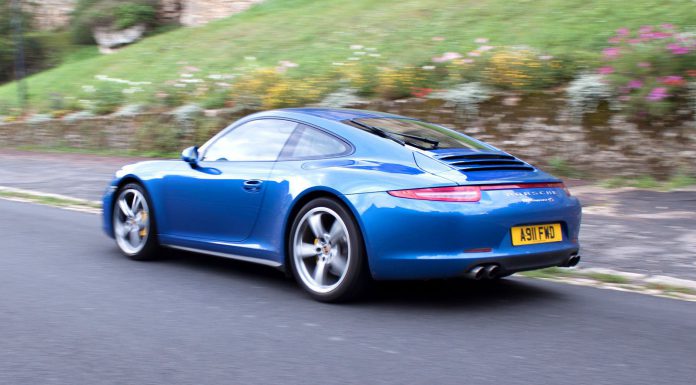 Driving in France isn't quite what it used to be, you have to be much more careful now and the fines if caught speeding are increasingly expensive. Our D road route is beautiful and quiet passing through gorgeous sleepy villages with the odd stretch of road allowing me to open up that glorious flat six engine. Get the car high in the rev range and it really does sound awesome, with a race car like howl to the exhausts. Before we know it we have arrived at Le Lude. This is one of the most stunning Chateaus I have ever seen, a grand wall and gate in the middle of the picturesque town opens up to reveal this 10th century masterpiece.
Lunch is a typically tasty cold buffet and there's no rush as we are just 20 miles away from the evening stop over. Gumball 3000 this ain't! After a tour of the chateau we hang back to let the others go on ahead. One of the entrants on the tour is Simon, he is an ex-racing driver in the Ferrari Challenge and has some fantastic stories. For this trip he chose to bring his Aston Martin DB7 V12 Volante, as well as having the right engine it's also a highly desirable manual. With me knowing the area fairly well he asks if he can follow me to our next stop, requesting that we don't go too fast…
100 meters out of the village and the retired racing driver is glued to our bumper and we enjoy a spirited drive finally getting to test some of the capabilities of the Porsche 911 4S. For the purists out there, yes, it is four-wheel drive but for the majority of the time it runs pretty much two-wheel drive. That extra traction is just then when you need it to be. We arrive at Hotel de France in no time at all and Simon is grinning and says he had fun, job done!
Hotel de France is located to the south of Le Mans and it's history is almost as famous as the 24hr race itself. From the 50s – 70s, the hotel was used by various works teams during the race and a timeline in the hotels bar charts the history. Most notably, John Wyer stayed here with the Gulf Porsche 917s in the 70's choosing to drive the cars on public roads to the circuit for race day!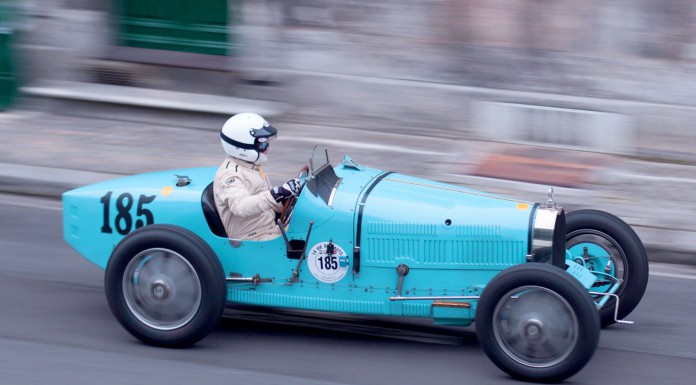 An annual pilgrimage for race fans, the hotel has recently been refurbished with the main rooms named after some of the drivers who have stayed there. Of course we chose the Derek Bell room, his legendary wins in the works Porsche 956 Group C cars are the stuff of dreams. Tonight's dinner is served by the ex-Michelin starred chef at the hotel and unsurprisingly, it's delicious. At just €65 per night, this place is well worth a visit.
After a very pleasant nights sleep we set off bright and early for a 100 mile drive to our lunch stop at Angles sur Anglin, a stunning old village. A short sharp shower leaving the road greasy is the perfect demonstration opportunity for the 911. Grip is other worldly and at no point is there even a sniff of traction control cutting in. This car is seriously competent. The longer drive does bring up one minor gripe, but it may be more down to my genetic make up than anything. No amount of adjusting seat and steering wheel can get me into a position where my feet are truly comfortable on the pedals. The clutch seems to have miles of travel meaning I either have to opt for a stretched clutch foot or cramped brake and accelerator foot. I chose the latter.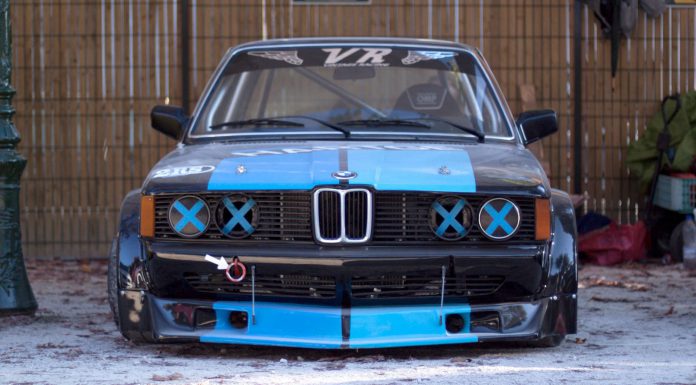 After lunch and another 100 miles on the car we arrive into Angouleme. The racing is held on the cities ancient remparts on a tight and testing 1 km track. That's Sunday though. First up we have the rally tomorrow…
Saturday morning brings another sunny day in the beautiful Cognac region of France. The 911 is one of the first cars to pass the start ramp where the announcer spends a good minute or so praising the car.
The route takes us through the local area, around 120 miles in total with two tea breaks either side of a lunch in a chateau. Locals find out where the cars will pass the day before in the local paper and all along the route people wave and rogue cars join the convoy. Typically French, the event is very casual and relaxed but great fun. The lunch stop is at Chateau de Chalais and we enter via chain draw bridge to find we are one of the first to arrive. On display are a few of the top cars with us including a DB4 GT Zagato, a Jaguar XJ13 replica and a gorgeous light green original Maserati Quattroporte.
Lunch, as like all meals during the weekend,isas delicious. Quite impressive when you are making over 200 covers at once! After lunch we finish up the rest of the route and head back into Angouleme to prepare for a night at the market. This popular event is essentially a bundle to free food and drink. Lots of oysters, prawns, frois grois, meats and cheeses all washed down with local wines and gin!
After a few drinks, it's time to turn in so that I don't miss any of the racing tomorrow. Sunday comes round pretty quick and the first challenge is to get down to the street circuit and get a few photos before it gets too busy. The morning is practice and qualifying then the races start from 1 pm and go on until 7pm. There are two races I'm paying particularly interested in. Two of the guys who travelled down on the tour with us are competing. One in a lovely Ford Escort Mexico and the other in a stunning Bugatti Type 35b.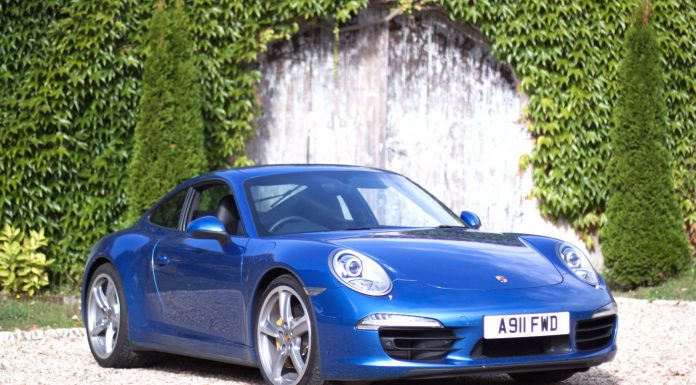 Practice goes well for Rob in the Bugatti who sticks the car on pole ahead of last years winner John-Marc and popular local Laurent. Not bad for his first time out at the circuit. Martin in the Escort had a somewhat tougher time and he admits the car is out paced in this field but the racing is too much of a buzz to miss out on.
After lunch the serious stuff starts. The Bugatti race is the main event with 20 cars forming up on the grid each worth around a cool £1 million. Rob bogs down at the start leaving it to the two locals to battle it out and Laurent skillfully puts his car down the side of John-Marc's Bugatti into one of the hairpins and with that is off into the distance, sunglasses on, sliding out of every corner.
Rob is down in fifth but finds his grove and fights back to a excellent second place, with a few more laps he might have even caught the leader. Rob is over the moon and because it's extremely tough to pass here, so first to fifth to second is mighty impressive.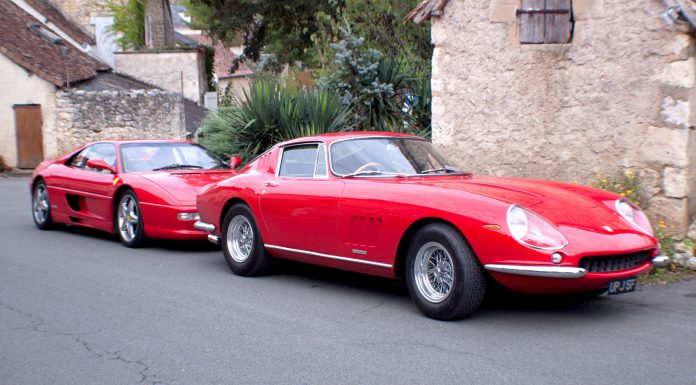 Later in the afternoon, Martin heads out for his race and he has qualified down in 14 place behind a load of serious Porsche 911s and one other Ford Escort. A few laps into the race Martin comes in as the brakes had been failing on some sections and on a street circuit with no room for error it's just not worth the risk.
Everyone is smiling and it's been great fun today, a final dinner at Chez Paul in town is put on by Thomas our organiser for the whole group of around 80 people! Tomorrow is a final blast back to Caen in the 911.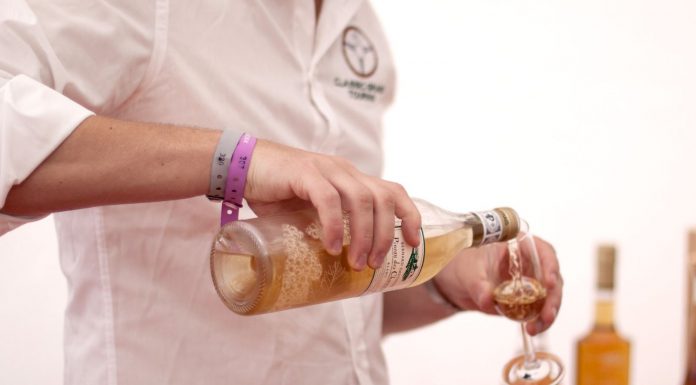 An early departure is a bit of a shock to the system especially as it's still dark at 6 am; summer really is finally drawing to a close. Navigating the sleeping streets, I can't help but press the Sport+ button, the exhaust noise is other worldly and the blip on the down change makes you feel like the racing driver you wish you were. Before long, the autoroute appears and a solid run to to Caen is dispatched quickly and comfortably. It's been a great trip, the Porsche was perfect in every respect, loud, comfortable, fast, sure footed, quiet, plenty of storage space, fairly economical given it's 430 hp engine and a whole load of fun. It also turned heads everywhere we went.
A huge thanks to Porsche GB, Thomas at Classic Grand Touring and Hotel de France for letting us use some
archive photography!