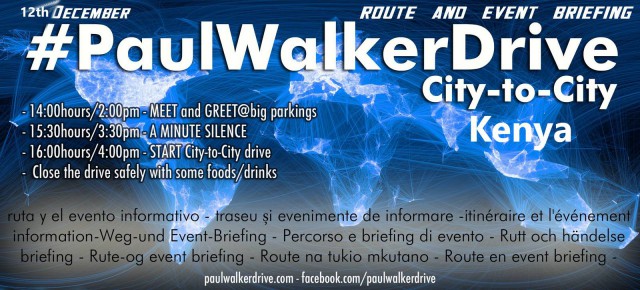 The Paul Walker Drive event has gradually become one of the biggest memorial drives in the world thanks to the unique concept applied to it. The drive is now in its second year running and it's an event through which car enthusiasts around the world pay their respects to Paul Walker and Roger Rodas who passed away on November 30, 2013 after being involved in a tragic road accident.
Kenya is one of the many locations in the world where the event takes place. The concept behind this drive is simple; it takes place at the same time all over the world with some locations altering it a bit due to different time zones. There is a uniform schedule followed by all participants and this year the idea was to drive from city to city. The official date was December 6, 2014 but the Kenyan event had to pushed back to December 12 as participants were engaged in a different event.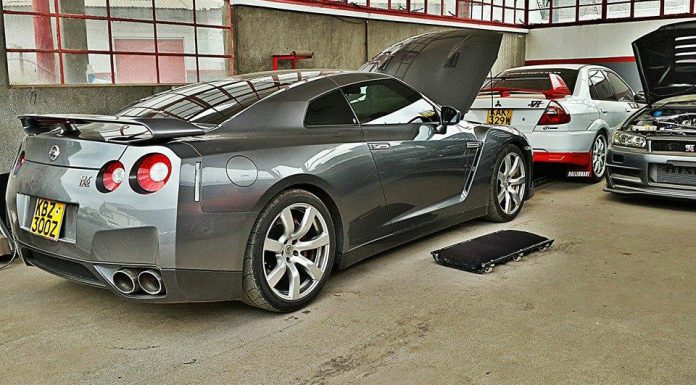 The event has been arranged by different car groups and tuning houses including Club TT Motorsports and Auto Art. After a successful event last year, they have now signed up a list of the best high performance cars in the country for this particular edition. The cars include Nissan GT-Rs which are increasingly becoming common in the country, a Porsche 991 GT3, a Skyline R34 GT-R and local JDM favorites which saturate the list and more.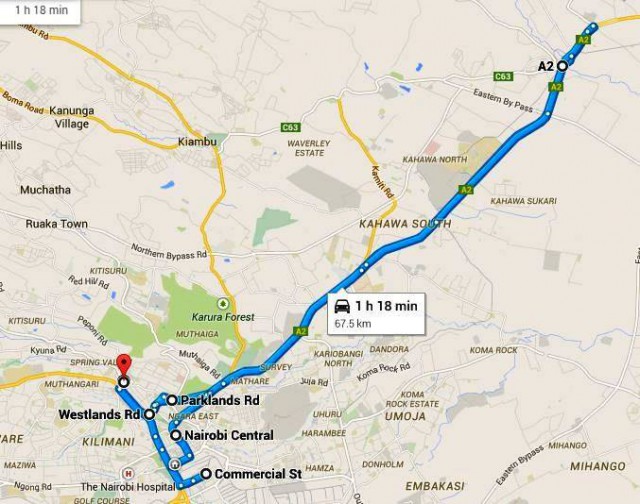 The itinerary is as follows:
– 1700 hrs – MEET and GREET
– 1800 hrs – A MINUTE SILENCE
– 1815 hrs – START City-to-City drive
– 2000 hrs – Close the drive safely with some food/drinks
The cars will meet Shell Sankara in Westlands before heading to Forest Road and taking on the A2. They will then drive to the City Center before driving back to the initial meet point. As always, GTspirit will cover the event through photo updates across our social networks.