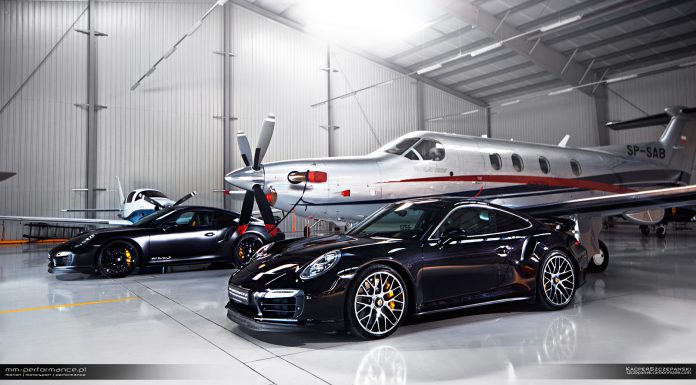 Back in October, MM-Performance previewed its upgraded Porsche 911 Turbo S and now the aftermarket tuner has released full details about its power upgrades.
First of all, MM-Performance has managed to extract 650 hp and 850 Nm of torque from the 911 Turbo S's 3.8-litre, six-cylinder engine. As a reminder, the car typically delivers 560 hp between 6500 and 6750 rpm as well as 700 Nm from 2100 to 4250 Nm.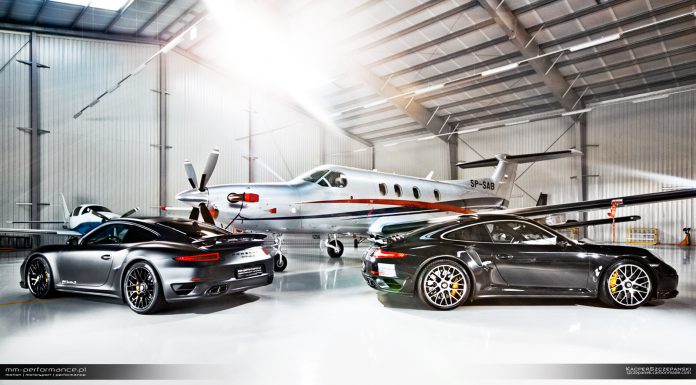 The horsepower and torque upgrades have been achieved thanks to new sport manifolds, sport catalytic converters, a sport exhaust system, sport air filter and sport intake plenum. Additionally, the Porsche 911 Turbo S by MM-Performance features a new engine management system sourced from TechArt.
Two display cars have been revealed thus far with one featuring a matte black wrap and the other painted in gloss black.