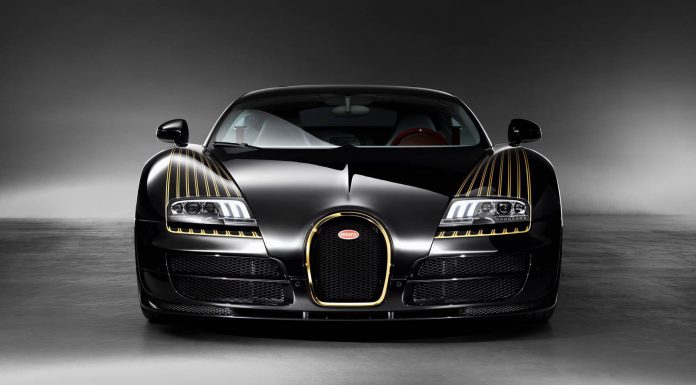 It's absolutely no secret that Bugatti is developing a successor to the Veyron with the new car reportedly dubbed the Chiron. Before the Bugatti Veyron's successor arrives however, reports have emerged suggesting that a selection of modern-day Bugatti Speedsters could be created and based around the Veyron.
Automobile Magazine reports that the new Bugatti Speedster will feature completely bespoke bodywork in a similar vein to what Lamborghini has done with the Murcielago based Reventon, the Gallardo based Sesto Elemento and Aventador based Veneno. No further details about the potential final Veyron variant have been revealed but it certainly has us interested!
As for the Bugatti Veyron successor, the Chiron, it will reportedly use an electric motor mated to the car's existing quad-turbocharged 8.0-litre W16 engine. Thanks to the hybrid powertrain, the Bugatti Chiron will reportedly deliver in the region of 1500 hp. As a result, a top speed of 460 km/h (286 mph) may be achievable.
[Via Automobile Magazine]