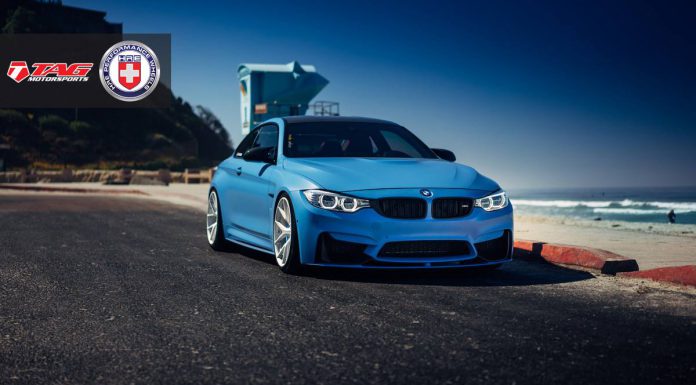 Ever since deliveries of the latest-generation BMW M3 and M4 kicked off in the United States, a plethora of examples have been fitted with aftermarket bodykits, power upgrades and most frequently, sets of aftermarket wheels. The following Yas Marina Blue BMW M4 Coupe is certainly one of the most impressive we've featured largely because of the bright wheels it has been fitted with and modifications from TAG Motorsport.
The wheels in question are the HRE P101 and they have been finished in Brushed Ice. The combination of a bright blue paint scheme as well as what are essentially matte white wheels make for a very bright and unique look. Elsewhere, the car features H&R lowering springs as well as carbon wings, front splitter, carbon mirrors, rear spoiler and side skirts from BMW Performance. It also features TAG Motorsport painted calipers, badges and grilles as well as a Dinan ECU upgrade and ceramic coated exhaust tips!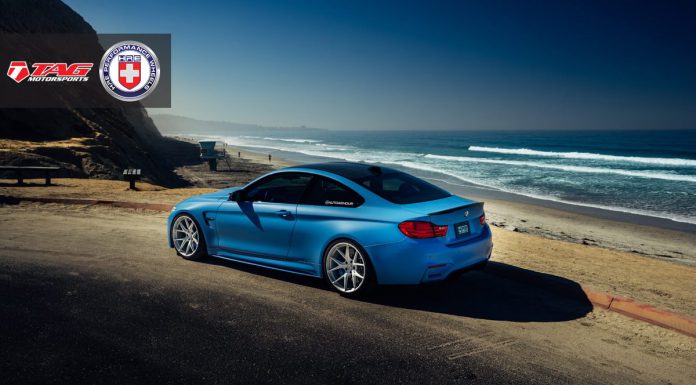 Tell us in the comments below what you think of the car!