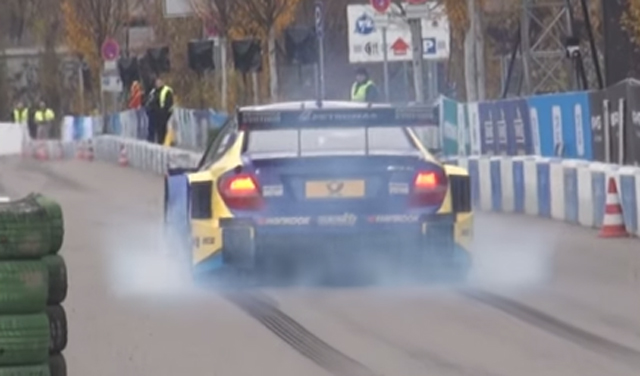 As the current test driver for the Williams Formula One team, Susie Wolff is certainly a chance to join a very select group of female Formula One drivers. While she awaits a potential call-up for a race seat, Wolff recently made an appearance at the Mercedes-Benz Stars and Cars Event 2014 in Stuttgart and jumped behind the wheel of a Mercedes-AMG C-Class Coupe DTM racer!
[youtube]https://www.youtube.com/watch?v=Be9jgB0qwAY[/youtube]
While DTM cars are all about mechanical grip, Wolff was determined to do a massive burnout in the German racer for the crowd and despite some difficulty, she managed to do just that!