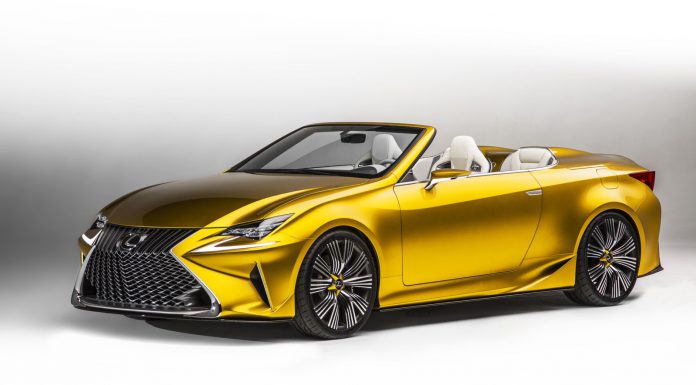 Just a few days after the Lexus LF-C2 Concept was unveiled at the Los Angeles Auto Show 2014, reports emerged suggesting that the Japanese marque decided not to bring the car into production in the form of an RC Convertible. Despite this point, Automotive News is reporting that Lexus is still interested in bringing the LF-C2 Concept into production even if that means by way of a different model.
There's a possibility that the LF-C2 could spark a drop-top variant of the recently confirmed LF-C2 sports car. That car is likely to wear the Lexus LC 500 badge and a convertible version would act as a spiritual successor to the Lexus IS Convertible.
One area which Lexus will have to consider before putting a new convertible into production will be what age group such a car will appeal to and which would prove most profitable. As it stands, the average age of Lexus customers are about 60 but the firm is keen on reducing that average.
While speaking with Automotive News, Lexus Division general manager Jeff Bracken said, "We definitely like our older customers," Bracken said. "It's just that we need younger buyers in addition to that. When you look at the size of the [market for] younger buyers, it's bigger than baby boomers and seniors, so just from a pure business standpoint, it would be foolish for us not to consider Gen X and Gen Y. Otherwise, we'll get smaller and smaller."
[Via Automotive News]