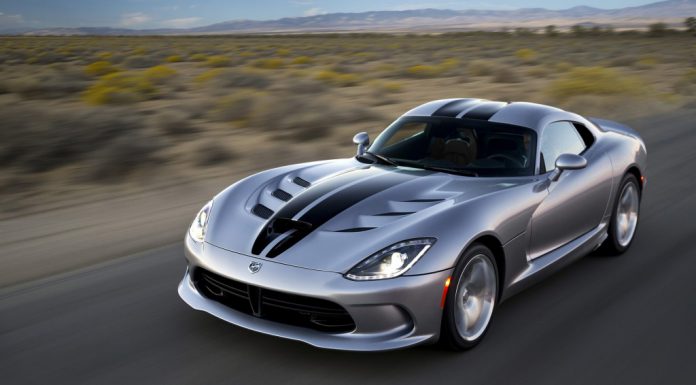 Throughout 2014, the unquestionable highlight for Dodge has been the respective releases of the 707 hp Challenger and Charger SRT Hellcat duo. In 2015 however, the American manufacturer has confirmed that its attention will be turned towards the Viper.
In recent times, Chrysler slashed $15,000 off the asking price of the Dodge Viper bringing down the base price to the $85,000 mark. Following the reduced price, demand for the Viper has increased and Dodge is set to capitalise on that increased demand.
While Dodge chief executive and president Tim Kuniskis failed to reveal what specific plans Dodge has in store for the Viper, Kuniskis did underline the importance of the car to the brand as well as the supercar industry as a whole.
Alongside the recent price cuts to the Viper, Dodge unveiled a host of updates for the 2015 model year which includes the offering of a larger selection of variants as well as small horsepower and torque gains.
2015 Dodge Viper SRT

[Via Detroit News]