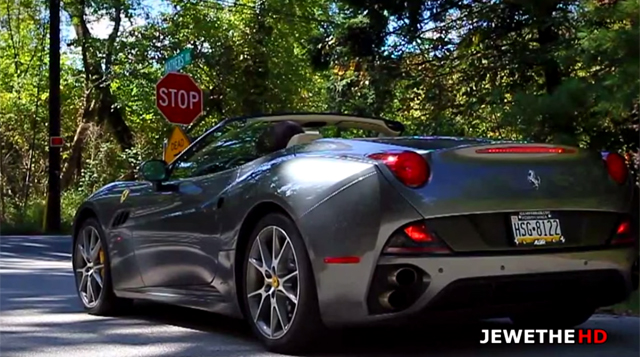 Launched earlier this year, the Ferrari California T makes use of a new 3.8-litre twin-turbocharged V8 engine bearing some similarities to the V8 powering the latest Maserati Quattroporte. While the new California T unquestionably sounds good, the original California with its screaming 4.3-litre V8 derived from the Ferrari F430 sounds even better and the following example is particularly special.
[youtube]https://www.youtube.com/watch?v=9-Hbd6U-7j0[/youtube]
In place of the stock exhaust system, this silver California is fitted with a complete exhaust from Fabspeed Motorsport including sportcats and a new X-pipe. The resulting scream has to be heard to be believed!