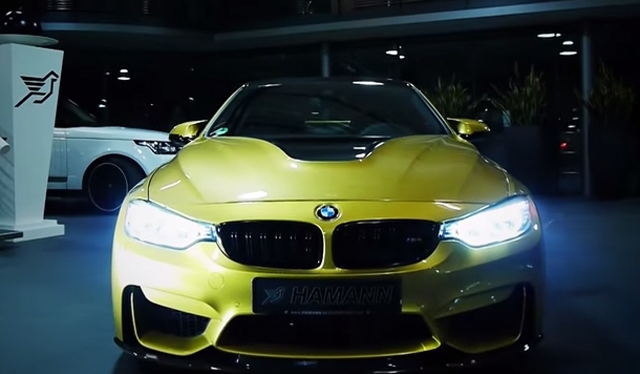 Famous tuning company Hamann has previewed its upgraded BMW M4 Coupe through a very exciting video with the tuned German sports car promising to be exceptionally potent.
[youtube]https://www.youtube.com/watch?v=ePS9M_9dgAg#t=56[/youtube]
Details about the upgrades remain scarce at this stage but we know Hamann has managed to extract a total of 517 hp from the 3.0-litre twin-turbocharged six-cylinder engine compared to the 425 hp provided by the stock engine. Elsewhere, torque has been upped from 406 lb-ft to 516 lb-ft.