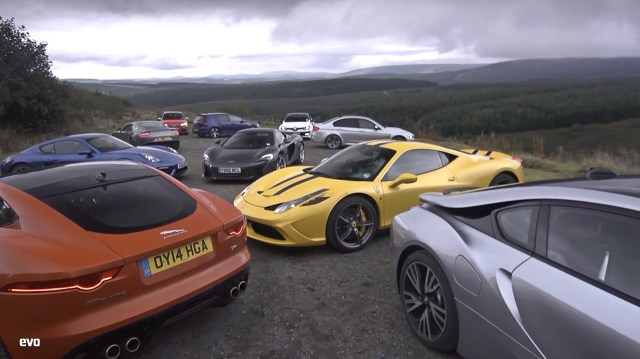 Every year evo bring their favourite cars of the year to the mother of all showdowns and this year is no exception! From hot hatches such as the Audi S1 through sports cars such as the Porsche Cayman GTS and bonafide supercars like the Ferrari 458 Speciale, evo pit the finest metal of the year against one another.
[youtube]http://youtu.be/4AJPt_qm5kY[/youtube]
It's not about apex speeds or mega price tags, but just the sensations and sense of joy that is felt behind the wheel. Place your bets, this is not one to miss!