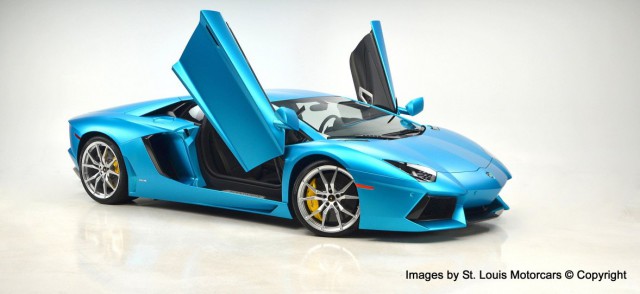 A unique blue wrapped Lamborghini Aventador is currently up for sale with St. Louis Motorcars in Missouri. While it doesn't feature an absurd bodykit or insane performance modifications, it has been installed with an exceptionally bright wrap.
That wrap comes courtesy of experts 3M and is dubbed Satin Ocean Shimmer. We think it really makes the Italian supercar pop in a way that the standard shade of Nero Aldebaran gloss black could only dream of doing.
The unique blue wrapped Lamborghini Aventador is a brand new example with just 91 miles on the clock. It features a number of options including Yellow Painted brake calipers, Yellow Painted Rear Springs and a full Carbon Fiber Engine bay. While no pricing details have been released, one can be assured that the new owner will stand out from the crowd!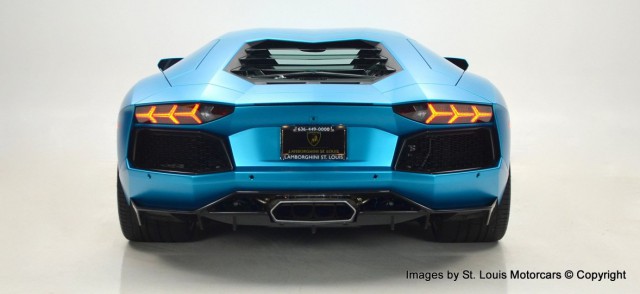 As a reminder, the Lamborghini Aventador features a large 6.5-litre V12 engine delivering 692 hp and capable of sending the car to 100 km/h in 2.9 seconds thanks to all-wheel drive and a seven-speed ISR transmission.