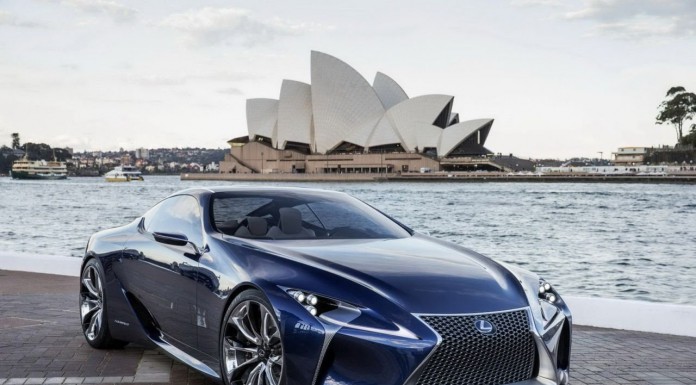 Not too long ago, Japanese marque Lexus confirmed that its bold LF-LC Concept from the Detroit Auto Show was heading to production. Now it has emerged that despite recent rumours indicating the production car could be dubbed the SC, new Toyota trademarks suggest otherwise.
In late November, Toyota made trademark filings for both LC 500 and LC 500h names around the world including with the U.S. Patent and Trademark Office. The presence of two names with one being a hybrid falls in line with recent speculation that the production-spec Lexus LF-LC will in fact be available with two different engines.
The first of those will apparently be the 5.0-litre naturally-aspirated V8 engine from the Lexus RC F tuned to deliver a total of 467 hp. The second powertrain is pinned to be a hybrid with a 3.5-litre V6 alongside an electric motor. All up, over 500 hp should be achievable.
While speaking about the project with Autocar, Lexus European boss Alain Uyttenhoven said, "It is true that we are evaluating this car as a potential halo car, to take on the role of the Lexus LFA supercar in a more affordable way. The LFA was an incredible project; it showed what we could do and it brought all sorts of positives to Lexus. One of our key priorities is to make Lexus a more emotional brand, and the appeal of this kind of car in the range is clear to us."
From a styling perspective, Lexus previously confirmed that the production car will remain very similar to the bold concept.