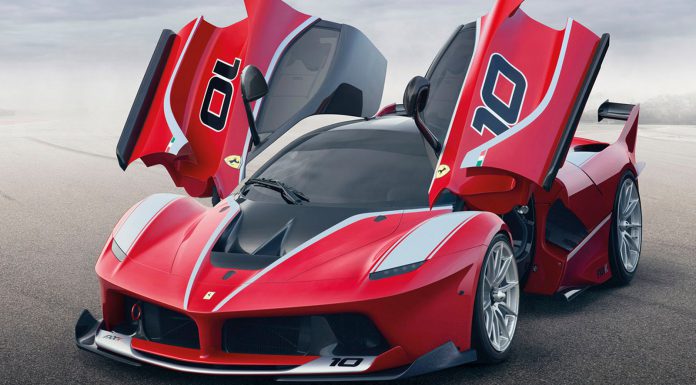 During the reveal of the potent LaFerrari FXX K at the Ferrari World Finals in Abu Dhabi, the Italian manufacturer has confirmed that the car is five seconds a lap faster around the Fiorano test track than the already potent LaFerrari for the street.
That equates to a 1 minute and 14 second lap time and makes the LaFerrari FXX K the fastest privately available Ferrari around the facility. The likes of Ferrari/Maserati race cars and Formula One cars are only faster.
Compared to the Ferrari FXX which the new LaFerrari FXX K essentially succeeds, the new car is 2 seconds faster and 1 second faster than the Ferrari 599XX. As for the most potent naturally-aspirated V8 powered model ever from the firm, the 458 Speciale, it laps Fiorano in 1:23.5.
Beneath the skin, the LaFerrari FXX K features a tuned version of the LaFerrari's 6.3-litre V12 engine and electric motor powertrain. Rather than the 950 hp delivered by the road car, the LaFerrari FXX K produces a potent 1021 hp and over 664 lb-ft of torque. Of that power, 835 hp comes from the naturally-aspirated V12 while the remaining 188 hp comes from the upgraded electric motor. Mated to this potent powertrain is a seven-speed paddle-shift dual clutch transmission.
To achieve the extra power, the V12 has been installed with new camshafts, revised intake manifolds, a redesigned valve train as well as mechanical tappets. Elsewhere, the exhaust system has been changed while the HY-KERS system now provides four different driving modes. These are Qualify Mode, Long Run, Manual Boost and Fast Charge.