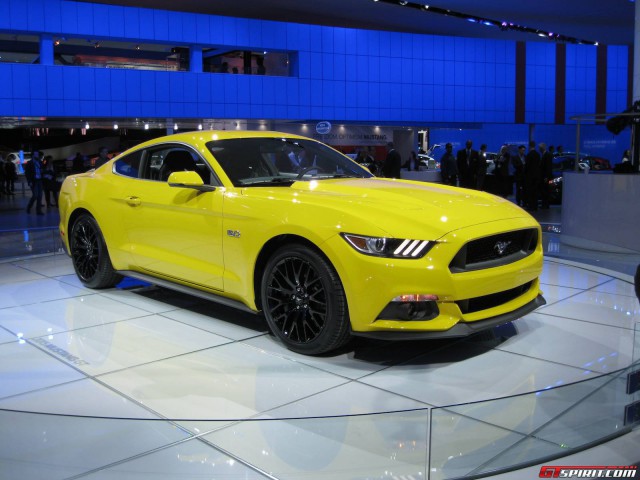 Back in October, it was announced that 53 2015 Ford Mustangs were being recalled in the U.S. and Canada because of a passenger seat belt assembly issue. Now a second recall for the sixth-generation Mustang has been issued.
This latest recall affects the EcoBoost 2.3-litre turbocharged four-cylinder powered Mustangs produced from September 25 through to October 9, 2014. In total, 723 Mustangs are being recalled. The recall relates to improperly installed fuel pressure sensors which could result in a high-pressure fuel leak and ultimately a fire.
If you own a vehicle that fits the above criteria, our advice is to contact your dealership to arrange for the work to be completed.
The 2.3 litre turbocharged EcoBoost 2015 Ford Mustang is part an efficiency drive at the blue oval. The latest generation model managed an impressive 25 combined mpg efficiency rating, yet retains enough performance credentials to do the Mustang badge justice. With 310 hp and a 320 lb-ft of torque, it has a slender advantage over the traditional V6 model.
We recently saw the exciting V8 powered Shelby Mustang GT350 at the Los Angeles Auto Show 2014. With 500 hp at its disposal and the promise of a range toping GT500 model which exceeds that, we think the 2015 Ford Mustang range is definitely worth a look!
[Via Auto Guide]