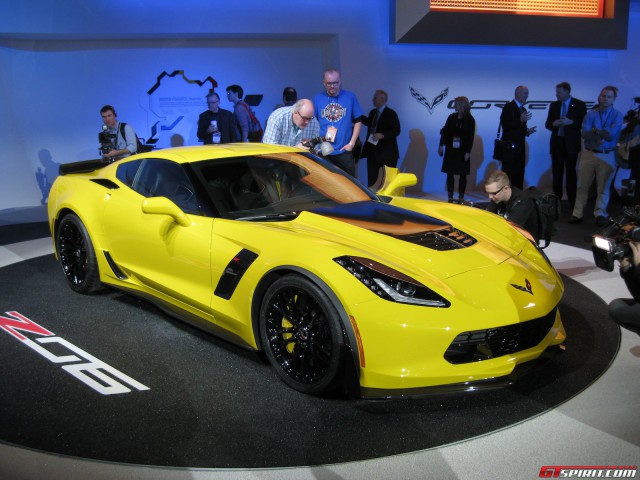 Just a few days after Chevrolet revealed shipments of the 2015 Corvette Z06 were underway to dealers across North America, the very first examples are now being handed over to their customers.
When the Corvette Z06 was initially revealed at the start of the year, the American manufacturer confirmed that a lot of development remained and that deliveries were not scheduled until around March next year. Evidently however, development of the car moved well ahead of schedule.
As if you need reminding, the new Corvette Z06 features a brand new 6.2-litre LT4 supercharged V8 engine delivering 650 hp and an equal 650 lb-ft of torque under the hood. Peak horsepower is reached at 6400 rpm while peak torque is found at 3600 rpm. Excitingly, 90 per cent of the total torque figure is available from just 2500 rpm through to 5400 rpm.
The Corvette Z06 gets two gearbox options. The first is the standard seven-speed manual transmission comes equipped with Active Rev Match. The automatic transmission is an all-new 8L90 eight-speed paddle-shift automatic transmission designed to enhance both performance and efficiency.
Elsewhere, the aluminium frame carries over from the Corvette Stingray and will be shared, pretty much as it is, with the Corvette Racing C7.R. It is a stiffer design which allows for a removable carbon fibre roof panel to be added.
[Via Motor Authority]