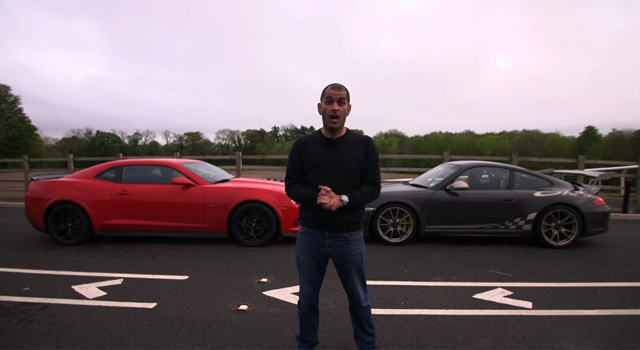 On paper, the Porsche 911 GT3 RS and Chevrolet Camaro Z/28 seem completely different. Whereas the Camaro Z/28 utilises a massive 7.0-litre V8 delivering 505 hp, the 911 GT3 RS features a six-cylinder engine delivering 444 hp.
[youtube]https://www.youtube.com/watch?v=wjj7fBkcQCE#t=52[/youtube]
Importantly however, the two cars are focused on hard driving at the track and come standard with manual transmissions. In order to celebrate this, Chris Harris has released the full video of his Z/28 vs 911 GT3 RS track test we brought you a couple of months ago in short form and it is definitely worth a watch!