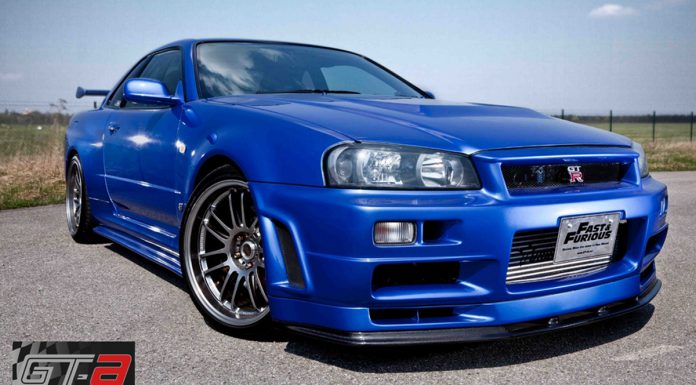 The only real Nissan Skyline R34 used by the late Paul Walker in Fast and Furious 4 is currently up for sale with estimates indicating it could sell for between 600,000 pounds and 4 million pounds.
For Fast and Furious 4, a total of nine blue Skylines were used during filming. However, eight of those weren't the real thing and instead used a VW Beetle chassis and a plastic Skyline body. This particular example is the real deal however and fittingly, is heavily modified over the standard R34 generation Nissan Skyline.
Beneath the bonnet, the car utilises a twin-turbocharged 2.6-litre straight-six engine complete with a Turbonetics front mounted intercooler. This potent engine delivers a brutal 550 hp with drive being sent through a six-speed Getrag transmission. As if that power isn't enough, the engine is reportedly capable of delivering over 1000 hp as it stands with some simple software modifications.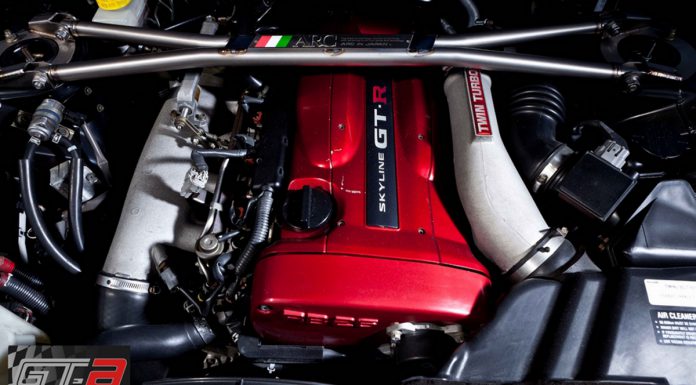 Elsewhere, Paul Walker's Skyline features lowering springs from Nismo, a complete roll cage, ARC titanium strut bar, Volk racing wheels, custom bumper and side skirts from Nismo, a beefed up brake system from Rotora as well as a Momo steering wheel finished in alcantara alongside Nismo pedals and a unique head-up display.
[Via Classic Trader]