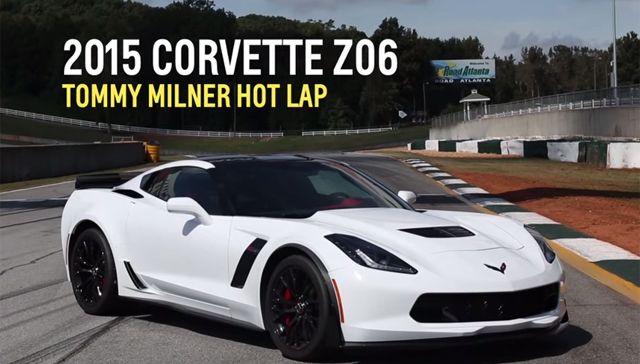 With aggressive looks that could kill, the 2015 Chevrolet Corvette Z06 will undoubtedly prove extremely popular among Corvette enthusiasts when customer deliveries commence. To showcase just how potent the car is on the race track, Corvette Racing driver Tommy Milner recently hit Road Atlanta in the new Corvette Z06 for a potent hot lap.
[youtube]https://www.youtube.com/watch?v=VmrPPBrZZ7c[/youtube]
As if you need reminding, the new Corvette Z06 features a brand new 6.2-litre LT4 supercharged V8 engine delivering 650 hp and an equal 650 lb-ft of torque under the hood. Peak horsepower is reached at 6400 rpm while peak torque is found at 3600 rpm. Excitingly, 90 per cent of the total torque figure is available from just 2500 rpm through to 5400 rpm.
This engine can then be mated to either a traditional seven-speed manual transmission or a quick-shifting eight-speed auto 'box.