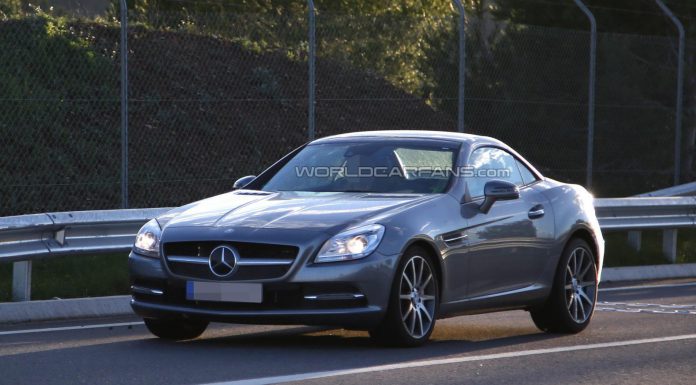 Mercedes-Benz is currently working on a facelift for the SLK sports car and when the car reaches the market it will be dubbed the Mercedes-Benz SLC. Now a prototype has been spied testing for the very first time under minimal camouflage.
Interestingly, this particular prototype is wearing the skin of the existing Mercedes-Benz SLK but don't let that fool you. When the newly named SLC reaches the market, it will be visually updated and some of the small styling modifications can be seen with the lightly camouflaged rear bumper. Additionally, the tailpipes of this prototype differ from those used by existing SLK variants.
According to spy photographers on the scene, this test mule was being tested by AMG indicating that the SLC could be available as part of the upcoming AMG Sport lineup or that the German firm has already commenced production of the future range-topping Mercedes-Benz SLC 55 AMG.
[Via World Car Fans]