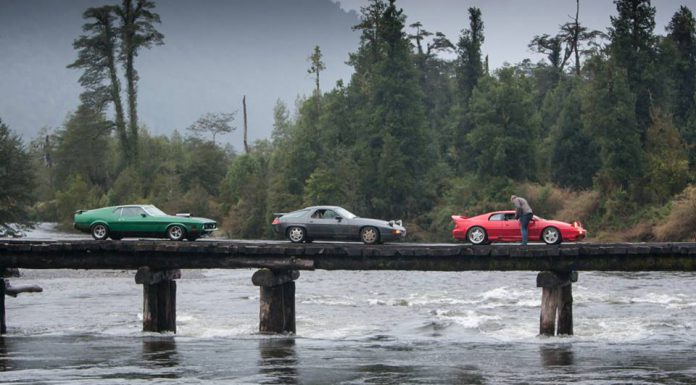 A couple of months after Top Gear fled from Argentina following a backlash over a controversial license plate affixed to Jeremy Clarkson's car, it has emerged that the Top Gear crew is attempting to get back the cars it left behind after some members flew out of the country while others escaped through to Chile.
According to the Mirror in the U.K, Top Gear has inquired with custom officials from the Argentinian province of Tierra del Fuego in the south. The crew want to retrieve the Lotus Esprit being driven by James May, Richard Hammond's Ford Mustang as well as Jeremy Clarkson's Porsche 928 which sparked furious protests.
The three cars are currently being stored in a customs building in Rio Grande and according to the local press, a man recently inquired about how to retrieve the cars.
According to local radio station Aire Libre FM, "We can confirm the owners of the Porsche, Lotus and Ford Mustang were claimed by their owners through a person – not yet identified – who phoned Customs in Rio Grande. That person wanted to know what requirements these controversial Brits have to comply with to recover them."
[Via Mirror]