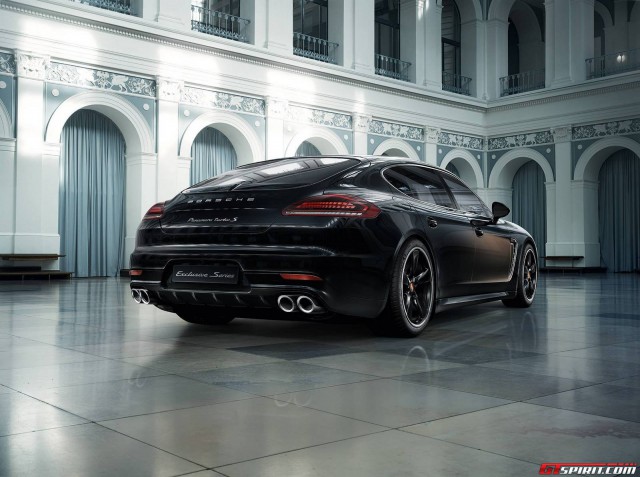 Following the successful debut and launch of the Porsche Panamera Turbo S Executive Exclusive Series at the Los Angeles Auto Show 2014, it has emerged that the German manufacturer could create more top-of-the-range special edition variants.
Within 48 hours of the Panamera Turbo S Executive Exclusive going on sale, all 100 units were sold and the German firm understandably believes there is the demand for similar special edition Porsche models in the future.
While speaking with Autocar at the L.A. Auto Show, Porsche's head of research and development Wolfgang Hatz said, "I wish we'd offered more cars for sale; the response has been incredible. But we have tested the appetite for such a car, and we have tested some suppliers to ensure they can deliver. We have learned from the project, and I'm sure we will do more in future."
As a reminder, the Panamera Turbo S Executive Exclusive Series is based around the stretched Executive body style of the Panamera. As a result, it has an abundance of room for new luxuries and unique features. As a matter of fact, the seats as well as the lower door panels are finished in new Poltrona Frau Leather which is finished chestnut brown. This particular leather has been treated to be extremely soft and supple.
Outside, the Turbo S Executive Exclusive Series is hand-painted in a special two-tone of black and deep brown along the flanks. New gloss black 20-inch wheels have also been installed alongside a black front grille and rear diffuser.
[Via Autocar]