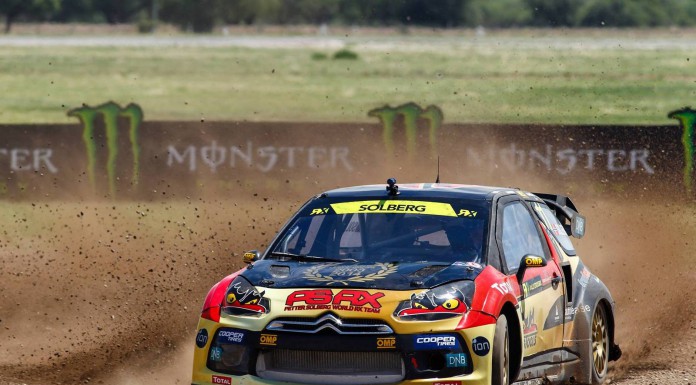 Petter Solberg ended the 2014 FIA World RX in style after becoming the inaugural winner of the FIA World Rallycross Championship. He won the season finale in San Luis during the Argentina RX for his fifth win of the season. The teams' title was heavily contested between three teams but Ford Olsbergs MSE eventually clinched the win.
The podium was completed by 18-year-old Ford driver Reinis Nitiss in second while RX Lites Cup winner Kevin Eriksson finished in third in his Supercar debut. Solberg finished the season with a total of 267 points while Volkswagen Marklund Motorsport's Topi Heikkinen finished in second with 221 points. Nitiss appeared on the podium once again after gathering enough points to put him third in the standings.
Solberg, who was also awarded the Monster Energy Super Charge Award, commented, "This is a dream come true. We started the season with a win in Portugal, and to finish with another win in Argentina feels really amazing. This Championship has so many talented drivers and I am extremely impressed with the high standard of driving we have had this year – especially from the younger guys. Now I'm looking forward to Doha for the FIA Awards Ceremony but I will be back and fighting for more seasons to come. I'd like to thank my whole team for working so hard throughout this year – there will be a big party tonight, that's for sure!"
The teams' title battle involved Volkswagen Marklund Motorsport, Ford Olsbergs MSE and Team Peugeot-Hansen. Timmy Hansen and Timur Timerzyanov from Team Peugeot-Hansen fell out of contention after they failed to score enough points in the intermediate stage. Next was a hitch by Topi Heikkinen in Heat 4 after the engine of his VW Polo RX failed. Anton Marklund did not make it to the finals, leaving the contention to the Ford squad.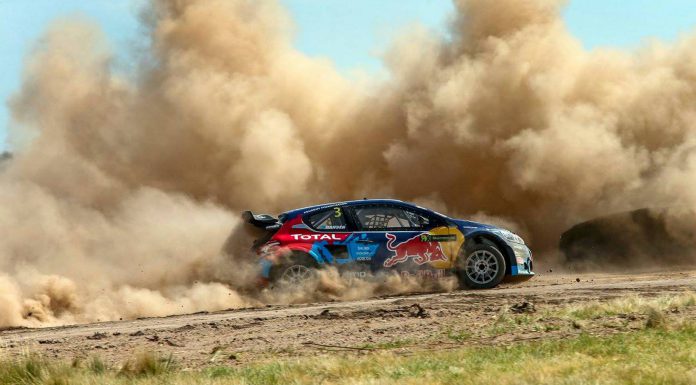 Monster Energy World RX Team had a tough round after two of their drivers suffered technical difficulties. Both Liam Doran and Henning Solberg missed the semi-finals due to car issues.
Martin Anayi, World RX Managing Director for IMG Motorsports, summed up by saying, "It's been a sensational year for the FIA World Rallycross Championship and it's remarkable to think that our season has started in the same way it ended – with a victory for Petter Solberg. I've witnessed first-hand how hard Petter and the PSRX Team have worked this year and their win is thoroughly deserved.
"The Teams' Championship could have gone one of three ways this weekend and all three of our teams would have been very worthy winners. Very well done to the Ford Olsbergs MSE who came out trumps. I firmly believe we have some of the most talented drivers on the globe competing in World RX and it's incredible to have two 18-year-olds on the podium in Argentina this weekend [Eriksson and Nitiss].
"The future of the sport is looking very bright but now we are concentrating on making 2015 even better. On behalf of IMG Motorsports, I'd like to thank the drivers, teams and everyone involved in helping to make World RX a huge success in what has been an incredible season for the FIA's newest World Championship," Anayi said.