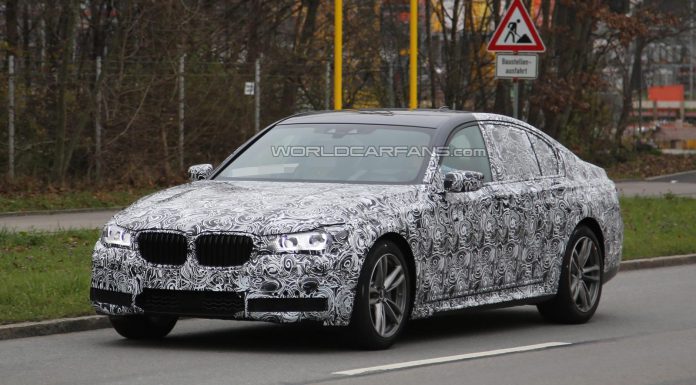 Next year, the latest generation BMW 7-Series will be launched. Set to a adopt a plethora of changes, the new 7-Series will go head-to-head with the Mercedes-Benz S-Class and to help do that, it will be bringing along an entirely new range of engines.
The entry-level engine is apparently a 2.0-litre four-cylinder codenamed B48B20O0 and it will come standard in the BMW 730i. It will reportedly deliver a total of 260 hp. Elsewhere, a new turbocharged six-cylinder will be available in the 2016 BMW 7-Series with it producing 330 hp. It will be available in the BMW 740i and 740Li.
Another important engine will be the N63B44O2. It is an eight-cylinder and will be found in the BMW 750i and 750Li and will be rated at 460 hp. As for the range-topping BMW 760i and 760Li, they will utilise a V12 engine displacing 6.6-litres and delivering between 570 and 600 hp. This engine will reportedly be borrowed straight from the Rolls-Royce Ghost and Wraith.
Elsewhere, there will be the diesel powered BMW 730d, 740d and 750d variations available with the former pumping out 272 hp. Further down the road, a selection of hybrid 7-Series models will hit the market with the 730e expected to make use of a 275 hp powertrain alongside a nine-speed automatic transmission.
[Via World Car Fans]