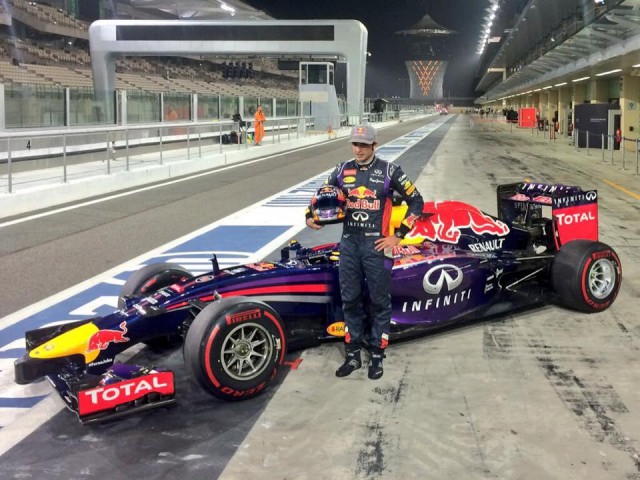 The Toro Rosso Formula One team has just announced that 20-year-old Carlos Sainz Jr will race for the team alongside 17-year-old Max Verstappen for the 2015 F1 season.
Sainz Jr will fill the seat of departing Toro Rosso driver Jean Eric Vergne while Verstappen will drive for Toro Rosso instead of Daniil Kyvat who is moving up to the Red Bull Racing team following Sebastian Vettel's move to Scuderia Ferrari.
The announcement of Sainz Jr's signing comes not long after the 20-year-old son of former World Rally Championship winner Carloz Sainz Sr, picked up the 2014 championship in the Formula Renault 3.5 series.
While discussing the promotion into Formula One, Sainz Jr said, "Ever since I have been part of Red Bull's young driver programme, this [Formula One] has been my aim and I want to thank Red Bull for putting their faith in me. I have had a very successful season in World Series by Renault this year and now I am looking forward to taking the step up to Formula 1.
"I tested for a day with Toro Rosso last year and I liked the atmosphere in the team. In the next few months I will be working hard on my preparation, ready to get in the cockpit in Jerez for the first test of next year. It will be nice to make my 'official' debut as a Formula 1 driver in my home country," the Spaniard said.