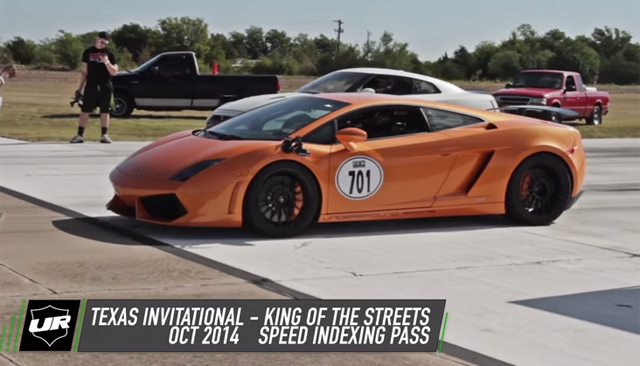 In the world of Lamborghini Gallardo tuning, no-one aims quite as high and for as much power as Underground Racing. There are dozens of Gallardos which Underground Racing has modified to provide well in excess of 1000 hp and even some deliver over 2000 hp and the following is one of them.
[youtube]https://www.youtube.com/watch?v=qolISNrqTtc[/youtube]
While horsepower figures are typically measured at the flywheel which often leads to some confusion, the following Gallardo has been dyno tested and tuned to pump out over 2100 hp at the wheels! As you can imagine, it is absolutely ferocious in a straight line!